Will We See an African-American Woman as a Supreme Court Justice?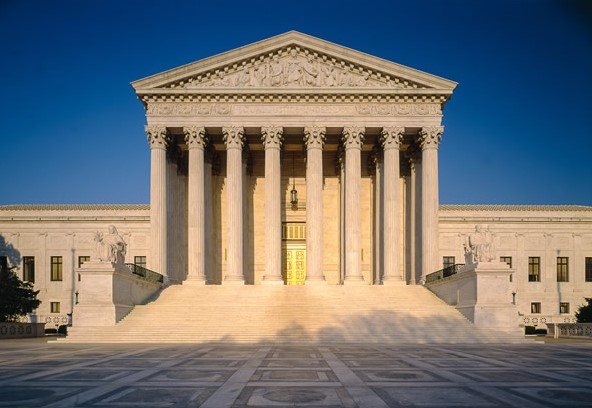 According to CNN politics, throughout the 231-year history of the Supreme Court, fewer than 5.3% of justices have been minorities or women. However, with the announced retirement of Justice Stephen Breyer, which will take effect at the end of the 2021-22 term, we might see the first African American woman appointed to the nation's highest court. 
Since the establishment of the Supreme Court in 1789, it took 178 years for the first African American justice to be appointed. This happened when  President Lyndon  B. Johnson appointed Thurgood Marshall to the court in 1967. In his announcement, according to CNN politics, ¨….he said he thought it was the right thing to do and the right time to do it.¨ Now, President Biden is on the verge of nominating the first African American woman as the next Supreme Court justice.  President Biden, according to CNN Politics reporters Kate Sullivan, Ariane de Vogue, Betsy Klein, MJ Lee, and Maegan Vazquez, stated that he believes that "it's long overdue in my view.  I made that commitment during the campaign for president, and I will keep that commitment." 
Justice Breyer announced his retirement in January and told  CNN Politics, "I enormously appreciate the privilege of serving as part of the federal judicial system — nearly 14 years as a Court of Appeals Judge and nearly 28 years as a Member of the Supreme Court." He added that the work has been "challenging and meaningful."  
Although Biden is given the option to nominate any candidate he wants, he has narrowed the pool to just African American women. But who are the candidates and what do they have to offer? The Washington Post writers Annabelle Timsit, Seung Min Kim, Ann E. Marimow, and Ellen Francis, say there are two candidates in particular who stand out: Ketanji Brown Jackson and Leondra Kruger. Jackson, 51, was born in Washington, DC, and is, as she recalled in a speech in March, "the daughter of two graduates of historically Black colleges and universities who instilled in her a sense that she could do or be anything she set her mind to." She is currently a judge at the U.S Court of Appeals in D.C.  Kruger, 45, ¨is a California Supreme Court justice¨ and ¨she served as deputy solicitor general, the federal government's second-ranking representative in arguments at the Supreme Court, before becoming one of the youngest people ever nominated to the high court in California, taking her seat in 2015.¨
Even though there are numerous qualified candidates, these two women seem to be at the top of Biden's list at this time. Some critics have suggested that Biden should not exclude others in the nomination process. They argue that looking only at one group and excluding others such as white men and women, and other people of color will not bring the strongest candidate. In fact,  New York Times reporter Mark Moore noted that according to an ABC News poll, ¨only 23 percent of Americans want the president to follow through with that commitment, while 76 percent think he should "consider all possible nominees." 
Those who oppose Biden's plan for his Supreme Court pick are missing the point. Historically, Blacks have not really been included in the process and are underrepresented in the courts.  Therefore, in promising to nominate a Black woman, Biden is allowing history to catch up to the reality that Black women are a powerful resource to tap into. His chance for a historic nomination will hopefully change the direction of how diversity is seen and accepted.