Winter Sports Update- Swim & Dive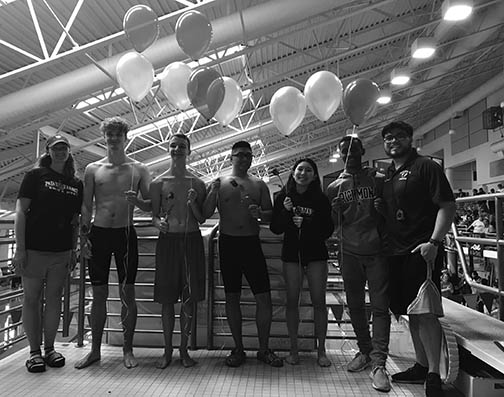 February 14, 2018
Filed under Sports
Hang on for a minute...we're trying to find some more stories you might like.
Coach: Samantha Millman and Giancarlo Ramirez
Record thus far: Boys: 4-2, Girls: 1-5
Key wins: Kennedy – "This was the first HUGE win for both teams; everyone did AMAZING. Boys had a big win over Seneca Valley."
– Coach Millman
Standout performers: Claudia Quach, Brian Money, Dante Huynh, Will Creagan, Alexis Council, Viet Nguyen, Trinity Hubbard, Julia Mamana: All qualified for Metros in either individual event or as a relay. Jamie Mamana in dive.
Most surprising moment of the season: Our Divisional meet! EVERYONE earned their best times, with Weston Saunders shaving 28 seconds from his 500 freestyle time!
Key Meets: Regionals on February 17th; this will determine who makes it to States.
"This season has been incredible. The team has truly stepped up their game and confidence. The boys placed 3rd in Division 4, their best standing in years. The girls have fought against the odds earning best times and top scores. We are so proud of our team!"
– Coach Millman