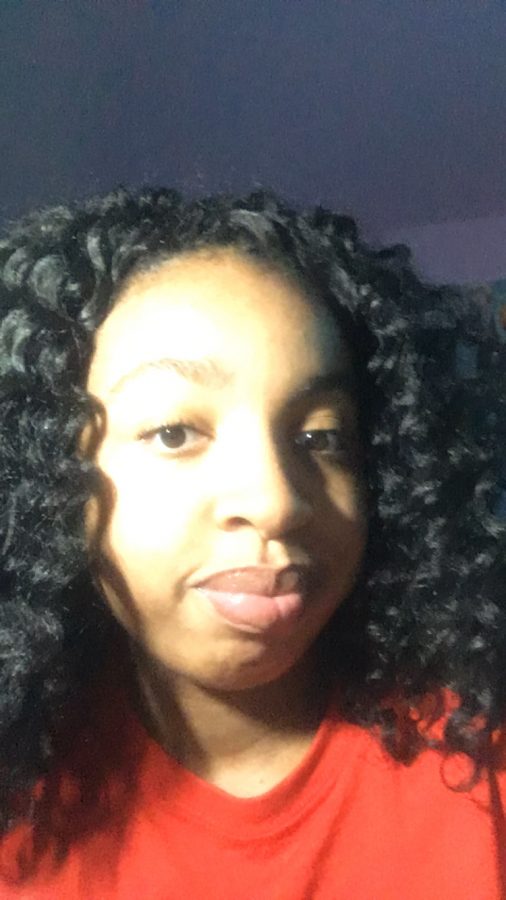 If you were to get a tattoo, where would you get it and what would you get? Well, for Paint Branch 9th grader Theresa Kabasela, the place is her chest and the tattoo would be a butterfly. 
As for why she would get this, she says,  "to make myself look cooler."
Theresa is a big fan of traveling and out of all the places she has gone to with her family, the best place is "Toronto, Canada", a place that she will never forget. All the memories she made with her family there will never be forgotten so she would like to go back there once more and make more memories." I went to the CN tower and was so scared I thought I was about to fall so I said ``can we go back down."  
On Teresa's birthday, which is Oct 27, she says the best gift that has been given to her is money. Part of the reason for that is she makes a lot of use with that money.  One reason for this relates back to how she loves traveling. Money as a gift means she can make a lot of savings for trips. Additionally, she can buy a lot of souvenirs and bring some back home so whenever she wants to recall the memories she can just take out the souvenir she bought. 
Theresa's favorite show is "outer banks. which is a pretty popular show among teens. One thing that Theresa, and all the other show's fans, are waiting for is the second season.she said, "we need it where is it".
Theresa calls herself an "introvert" who is really quiet around people, but around friends, she lives her best life. If you were to ask some students or teachers from Banneker Middle School, where she went before Paint Branch, some might say she is shy but also nice. This is a pretty good description of a young person who is always excited or always smiling and generous.
by: Bountou Sylla
Tshilanda Kabasela, Staff Writer