PBHS Open for Business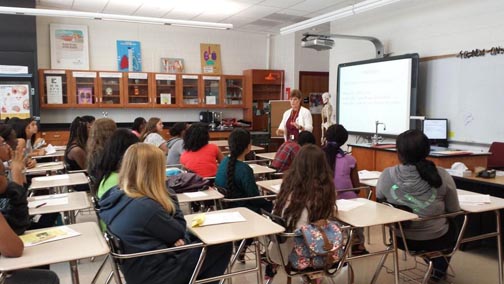 Paint Branch High School opened its doors this week for students and staff as the 2014-15 school year got underway.
When students walked – some still groggy from the early hour – into the building, staff members greeted them, eager to help them find their homeroom and kick off their year.  Students began the week with a variety of homeroom chores such as forms to bring home and schedules to learn before heading off for classes.
Once homeroom ended and the true school day began, students entered the halls and the building was once again alive with the sounds of conversation, bodies shuffling from hall to hall, and even a few people singing aloud to their music.
The week ended with students and staff exhausted from such a busy and full week, but looking ahead to what should be a strong school year.