From PB to the Newsroom: Eun Yang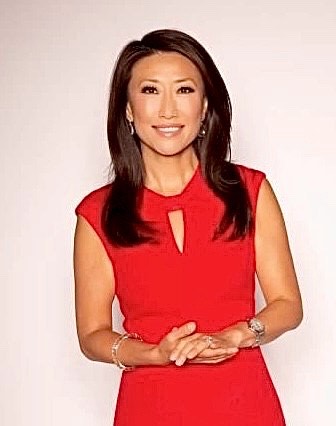 Eun Yang is a storyteller who loves to share stories with the world. Her mission is to make an impact on people, something she has been doing since she was a student at Paint Branch from 1987 to 1991.
Born in Seoul, South Korea on June 13, 1976, Yang and her parents immigrated to the United States when she was very young. She grew up in Silver Spring and Bladensburg, Maryland, and graduated from PB in 1991. After high school, she attended the University of Maryland at College Park where she earned her degree in Broadcast Journalism. Today, she is a morning news anchor for NBC News in Washington, DC.
Reflecting on her high school experience, Yang described her time at Paint Branch as "under the radar," saying that she wasn't one of the students of her class that would be nominated for "most likely to be successful" as a superlative. She expressed that her time in high school taught her that you don't have to be "mostly likely to succeed" to be successful.
Yang recalls that her teachers are central to what stood out most to her at Paint Branch. She expresses that "she'll never forget how amazing the teachers were and how her teachers wanted to see the best of what she had to offer." Yang adds that having helpful teachers and being among a diverse student body assisted in the push to do what she wanted to do, which was study journalism. Coming out of high school she thought about pursuing a more "traditional" career than journalism, but as her final days of high school passed and she began her first days in college, she made a split second decision to pursue a career in broadcast journalism in College Park. This choice has clearly been the correct one as Yang says, "My major shaped my daily life."
During her journey into her career in journalism, Yang recalls that one thing she had to learn to handle was rejection. She advises people to learn from their experiences and remain optimistic in what they do. Additionally, she notes how one thing that comes first is learning that "You have to work hard! I do not care how smart you are, who you know or what you have on your transcript. You have to work hard!"
Yang mentions how seeking mentorship is a good way to ensure that you have some guidance on your path to your end goal of life success. "Seek out time with people with experience in your interest," she says.
Yang has touched many people and inspired individuals of all ages with her work. In January 2022, Yang celebrated 20 years of working with NBC News Washington, a place where she has made a major mark in journalism and earned a number of awards that speak to this. During her career at NBC Washington, she has won multiple Emmy awards including one for hosting a local restaurant show, Foodies: DC, and was inducted into Montgomery County's Women's History Archive. As a journalist, Yang has covered many events at both the international and local level, including two Olympic games.
After speaking with Eun Yang, it is apparent that she took life by the reins and pursued her dreams. In fact, her story inspires me to do the same. Only you can get what you want out of life, which is why you must – as Yang says – "constantly follow your dreams" to reach that goal you know is obtainable.