Panthers Earn Academic Scholarships!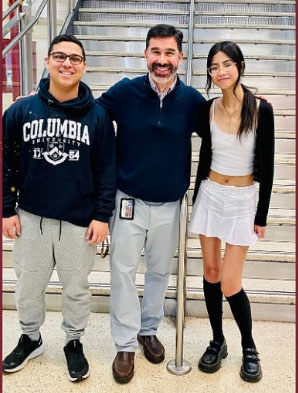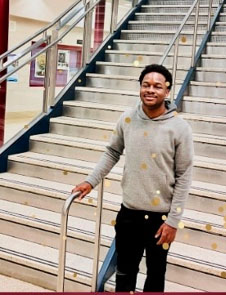 As we head into the college acceptance season, it is important to highlight certain students, as their hard work stood out in the competitive field of scholarships. Four Paint Branch seniors, Jose Martinez, Kimmie Nguyen, Isaiah Douglas, Bryan Beri, and one junior, Malik Aremu, have earned academic scholarships for colleges and training programs.
Martinez and Nguyen won the QuestBridge Scholarship, a full four-year scholarship worth over $200,000 each and known for its competitiveness. This scholarship designs and builds programs for talented, low-income students to access and navigate exceptional educational and life opportunities. Martinez recently committed to the university ranked #18 in the nation, according to the U.S. News, Columbia University, while Nguyen plans to head to the #2 school among the Liberal Arts Colleges in the nation, Amherst College.
Douglas and Beri were awarded prestigious Posse Scholarships, which, according to the Posse Foundation, are awarded annually by a foundation with a primary goal to "expand the pool from which top colleges and universities can recruit outstanding young leaders from diverse backgrounds." Sixty colleges and universities are part of the program, and each year they partner to offer full-tuition scholarships and strong cohort groups to students. Douglas was awarded a scholarship to Bucknell University, the Liberal Arts College ranked #37 in the nation, while Beri is headed to the University of the South, ranked #51 in the nation.
Finally, Cadet Aremu, a member of PB's NJROTC program, was awarded the Naval Air Forces Aviation Scholarship, which he will take advantage of after he graduates in 2024. This scholarship consists of a fully-funded pilot training program where Aremu can attain his private pilot's license along with earning college credits. Out of 257 applicants from across the country, Aremu and 25 others were selected for this opportunity.
It is safe to say that congratulations are in order for these Panthers, as their hard work and dedication continues to be seen in the overwhelming period of college acceptances.