The Amazing Lupita Nyong'o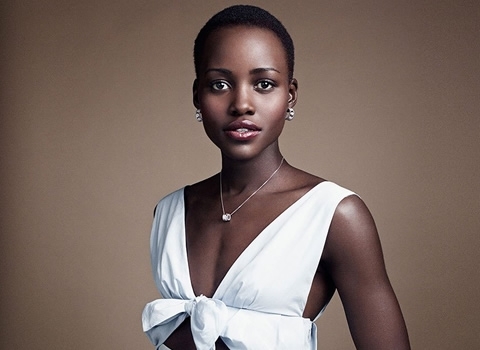 Hang on for a minute...we're trying to find some more stories you might like.
Lupita Nyong'o is an inspiration. She is  a woman who worked her way up to the top and who should be seen as a role model.
Nyong'o, who was born in Mexico, grew up in the United States. As a young African-American woman, Nyong'o experienced the racial strife of the nation and the suppression  of African-American women, yet she fought through this and became a confident, inspirational figure.
So, who is Lupita Nyong'o and how did she work her way to the top?
In 2008 Nyong'o starred in a short film in Brooklyn directed by Marc Grey. After returning to Kenya that same year she appeared in the Kenyan Television series Shuga a tv drama about HIV/AIDS prevention. In 2009 she wrote, directed, and produced her own documentary about the discrimination towards Kenya's Albino population. Afterwards she enrolled at the Yale school of drama where she performed in many different plays and won an award for "acting students with outstanding ability." Nyong'o's acting breakthrough came immediately after her graduation when, in 2013, she was cast for Steve McQueen's historical drama 12 Years a Slave where she acted as Patsey, a slave on a plantation farm in Louisiana. Nyong'o was nominated for many awards for her work in the film and won the Academy Award for best supporting actress. She is the first Kenyan actress to win an Oscar. Following 12 Years a Slave, Nyong'o co-starred in Star Wars: The Force Awakens as space pirate Maz Kanata, which is a CGI character. Nyong'o claims that she had "wanted to play a role where my appearance was not relevant." In 2016 Nyong'o voiced Raksha, a mother wolf that takes in a human boy as her own in Jon Favreau's The Jungle Book. She also played Nakku Harriet in Mira Nairs' Queen of Katwe
Nyong'o is an inspiration to many young girls with a dark skin tone. While society glorifies and idolizes lighter women and portrays them as ultimate beauties, Nyong'o's appearance in groundbreaking movies and award shows boosts the confidence of many dark skinned girls. While reading a letter from a fan at the Essence: Seventh Annual Black Women in Hollywood awards, Nyong'o read, "Dear Lupita I think you're really lucky to be this black and successful in Hollywood overnight." She then went on to read, "I was just about to buy Dencia's Whitenicious cream when you appeared on the world map and saved me."
Nyong'o gets very emotional as she talks about how her how her upbringing influenced who she is today as a person during the Glamour women of the year award show. She states that "I am here because my grandfather Hezbon Nyong'o believed in and supported the education and advancement of women in Kenya… I'm here because my grandpa and my grandma raised my father to espouse those beliefs and the value of women, and he in  joined forces with my mother… and they together raised me with the same beliefs, that to be a woman is to be human, and to be human is to seek perfection and find joy and never attaining it" "I want to honor the legacy of my family, and help us create a better future for young women around the world."
Lupita Nyong'os ambitions and morals are what makes her such an extraordinary young women. She is not only an excellent actor but a woman with a heart of gold that wants to help women worldwide achieve greater than what their society tells them. As for darker toned girls, they can envision themselves with her of lifestyle, as a beautiful, young, confident girl, instead of looking at themselves with shame because they aren't as light as everyone else.