Fortnite Captures Everyone's Attention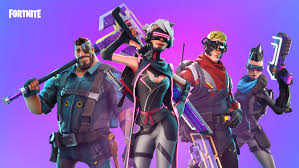 Hang on for a minute...we're trying to find some more stories you might like.
Fortnite is the video game that millennials just cannot seem to stop playing.  Developed and published by Epic Games, Fortnite is the most popular game today. Millions of people are playing this free game and this, in part, has made it one of the world's most popular games, partially due to the fact that the game is completely free to play. The game had been in the works for over 5 years before its most recent release on July 25, 2017. The current version most people play is an improved version.
Originally priced at $60, developers decided just two months later, to  include a free game mode where players could be in game lobbies with up to 100 other people.This new game mode was a free download to any user. The goal is to strategically be the last person standing  in the game.This added to the unique dynamic of the game and its accessibility – it is available on Xbox, Playstation, PC, and mobile so that everyone can enjoy it.
The game's popularity has brought wealth to many of the top players. Tyler Blevins, who goes by the name "Ninja," is one of the top players. Blevins has over 1.7 million twitter followers and 3.1 million instagram followers. According to Forbes' Paul Tassi, "Fortnite God Ninja is making at least $350,000 a month from Twitch subscriptions." Tassi adds, "…keep in mind this does not include any other revenue from his regular Twitch viewership (between 40,000 and 100,000 viewers usually when he's on), one-time donations, his 4 million YouTube subscribers who regularly watch his videos there, or any of his sponsorships." According to Tassi, the reality is that his income could exceed over half a million per month.
Fortnite has been out for less than a year and is changing lives of people like Blevins, but also for the estimated 3.4 million concurrent players who simply enjoy trying to be the last one standing in this exciting game.