NBA Super Teams: Good or Bad for the League?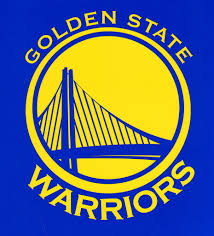 Hang on for a minute...we're trying to find some more stories you might like.
Unless you've been living under a rock for the past five years, you have likely heard of the  Golden State Warriors dynasty and the term Super Team. When it comes to the Warriors, people tend to feel one of two ways: they love their dominance; or they despise them and want to see a wider variety of teams compete for a title.
A majority of the NBA analysts agree that a modern super team is defined by a group consisting of one perennial all-star and two other B-minus to A-minus co-stars not drafted by the team. The Warriors have a controversial five all-star roster that also includes two former MVPs: Stephen Curry, Kevin Durant, Draymond Green, Klay Thompson, and Demarcus Cousins.  The true question though is: Are these teams hurting the league?
The short answer to that question is, no. To start, the quality of basketball is vastly improving in the NBA. Teams are realizing they must make aggressive decisions to better their team if they want a legitimate shot at getting to the NBA finals and winning. This realization has had a positive effect on the league and has all but eliminated the awful ten year rebuilds the league once saw. Ultimately, the teams that are willing to take a luxury tax penalty for paying big money get rewarded with big name free agents that make their team better overnight.
Some might say that this type of team "building" is unfair to small market teams.  Well, some of that fear was put to rest with Paul George choosing to stay in Oklahoma City instead of jumping to Los Angeles,  rising superstar Giannis Antetokounmpo exclaiming his loyalty to his franchise, the Milwaukee Bucks , and Anthony Davis staying in New Orleans despite it not being a basketball city, proves that big name free agents have no problem staying in small markets.
One valid point to the argument against super teams is that it creates an  imbalance in the two conferences if superstars end up all on one side of the league. A close look reveals that  the Western Conference is seemingly more stacked than ever now that LeBron is in LA with the Lakers. His departure from Cleveland makes the the Eastern Conference look like an AAU rec league. In the midst of all this imbalance  the 2018 finals had its highest ratings ever despite the third year in a row matchup of Golden State vs Cleveland.
The bottom line is this – fans love winners and they love great basketball. Just like the 90s Bulls who won 6 titles in 8 years, fans will embrace dynasties no matter how they are formed.