Christmas Music Reviews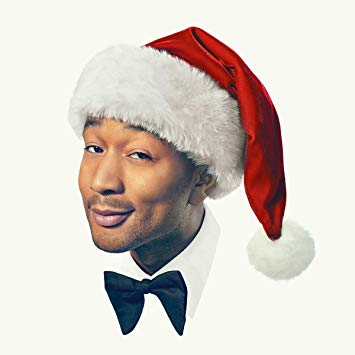 Hang on for a minute...we're trying to find some more stories you might like.
Album Review: A Legendary Christmas by John Legend
Rating: The Gingerbread Cookie That's Good, But Not-Good-Enough-To-Get Seconds Good
John Legend has been a household name for well over a decade now, so it's surprising that 2018 brought Legend's first Christmas album in his 14-year career. A Legendary Christmas is everything you'd expect from a John Legend album. Like most Christmas albums, the album is comprised mostly of covers of classic Christmas tracks, but half the album is original works written by Legend himself. Standout tracks include "Purple Snowflakes" and "By Christmas Eve." Collaborations with the legendary Stevie Wonder and the understated Esperanza Spalding are also notable highlights of this record. However, the main issue with this album is just that it isn't special. It's well produced and performed, but it isn't memorable, completely forgettable if half of the album wasn't Christmas songs covers. At the end of the day, this is a John Legend Christmas album, and if you like John Legend you'll love this album; and if you don't, this album probably won't change your mind.
Album Review: This Christmas Day by Jessie J
Rating: The Cookie's So Good Santa Would Eat The Whole Plate
Jessie J has flown relatively under the radar since her last album in 2014. In fact, she didn't come out with any new music until earlier this year when she put out a four-part album entitled R.O.S.E. So it came as a surprise to everyone, including J, that she came out with a Christmas album in late October. Recorded in a two-week period in between rehearsals for her upcoming R.O.S.E. Tour in LA and London, This Christmas Day should, by all accounts, sound like a rush job. But the magic of This Christmas Day is how well done it is. Almost every song on the album, except for the title track, is a cover of a classic Christmas song, yet J breathes new life into them. The one original song on the album has such potential to be a classic that only mainstream exposure is standing in its way. Standout tracks include "Man with the Bag," "Rockin' Around the Christmas Tree," and "White Christmas." It's no surprise that Jessie J can come out with some good music, but This Christmas Day shows that no matter what situation she's in she can always deliver.
Album Review: Christmas Is Here! by Pentatonix
Rating: How Santa Feels After Eating Milk and Cookies For The 20th House In A Row
Over the years Pentatonix has become synonymous with the word acapella, and soon with the word Christmas, as 2018 brings Pentatonix's 3rd Christmas album, Christmas Is Here! Their near perfect harmonies mixed and unique style continues to be quite impressive. Standout tracks include "Grown-Up Christmas List", featuring Christmas music veteran Kelly Clarkson, "Where Are You Christmas?" and "Jingle Bells." The main issue with the album really has nothing to do with the actual album; it's the fact that Pentatonix has released three Christmas albums now – one of which was re-released last year with more tracks. They've covered virtually every Christmas song imaginable, so was a third one really necessary? When there are non-Christmas songs like "Sweater Weather" by the Neighborhood or "When You Believe" from the Prince of Egypt soundtrack, it brings into question not the quality of Pentatonix's music, but where their priorities lie. If you put on Christmas Is Here! for your holiday party or Christmas dinner, you're sure to have a nice, quality soundtrack to your event – but maybe put on one of their other albums first.