Music Reviews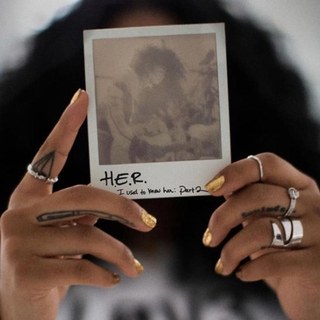 Hang on for a minute...we're trying to find some more stories you might like.
Album: H.E.R. by H.E.R.
Rating: 4 stars
H.E.R. made a big splash when she broke onto the scene in 2016. 2018 marked not only H.E.R.'s first Grammy nomination but her first five Grammy Nomination. So how does this relative newcomer stack up against the competition?
The first thing to know about H.E.R. is that it isn't actually a completely new album; it's actually a compilation album of her first 3 EP's (and her biggest song to date "Best Part" with Daniel Ceasar). In fact, H.E.R. has only released 5 EP's total since 2016, making H.E.R. the only full-length album. And it is lengthy. With the content and story-telling of 3 EP 's the album is substantial, and after a while, a little repetitive. But the great thing about H.E.R. is that she seems to have fully developed her sound and writing in a short amount of time. Each song has power and emotion wrapped up in sultry melodies and soft R&B beats. Standout tracks include "Avenue," "Best Part," "Free," and "Say It Again."
H.E.R. delivers a strong first full-length album, and clearly, the Academy agrees. H.E.R. has accomplished a lot and the momentum of these nominations can be just what she needs to push herself into commercial success.
Album: Beerbongs & Bentleys by Post Malone
Rating: 4 ½ stars
Post Malone has launched into stardom in a very quick amount of time. While Malone found success with his first album Stoney, it was Beerbongs & Bentleys that put him on the map. It's an irrefutable success, but how does it fare against other hip-hop titan nominees?
Malone has stated multiple times that he is "not a rapper," he's an "artist." That sentiment is very prevalent in Bentleys. While the album's production is laced with typical trap beats, they aren't the focus of each song – unlike most trap. Malone's affinity for singing rather than full-on rapping also plays to the "not a rapper" idea. And while Malone definitely has a formula for creating his music, the final product varies enough that it doesn't sound super repetitive. Standout tracks include "Stay," "Otherside," and "Takin' Shots."
The real issue with Beerbongs & Bentleys isn't the quality of the album, but the identity of the artist. Even the Academy rejected Malone's album for the Hip-Hop categories. So where does Malone fit into the music industry, and more importantly, where does he go from here? Beerbongs and Bentleys is unique and definitely flexes Malone's creative talents, but with a formula that can get very old, it will be interesting to see how long he can keep this momentum.
Album: Dirty Computer by Janelle Monáe
Rating: 5 stars
Janelle Monáe has taken the slow and steady approach to breaking into the mainstream. While she's been in the industry for the better part of a decade, it wasn't until her ventures into acting in hits like Moonlight and Hidden Figures that she became a household name. However, after the relative success of her last album Electric Lady and her new platform, Dirty Computer had a lot riding on it.
It's hard to categorize exactly what genre Dirty Computer is. Sometimes it's pop, sometimes it's lo-fi electronic, sometimes it's R&B, sometimes it's rap. Monáe's ability to meld genres together so seamlessly while still holding a uniquely identifiable sound is part of what makes Dirty Computer so good. Her vocals shine throughout the album. It's clear that every part of this album was carefully calculated, right down to the sequence of songs. Standout tracks include "Screwed" (featuring actress Zoë Kravitz), "Dirty Computer," and "Make Me Feel."
Dirty Computer is a fun yet insightful album. After a 5-year hiatus from music, it's good to see Monáe sticking to her guns and delivering in all aspects of the entertainment industry. Whether she wins AOTY or not, Monáe has something special to bring to the music industry that's otherwise lacking from some of her fellow nominees.