Teaching Students to Think in an Age of Instant Gratification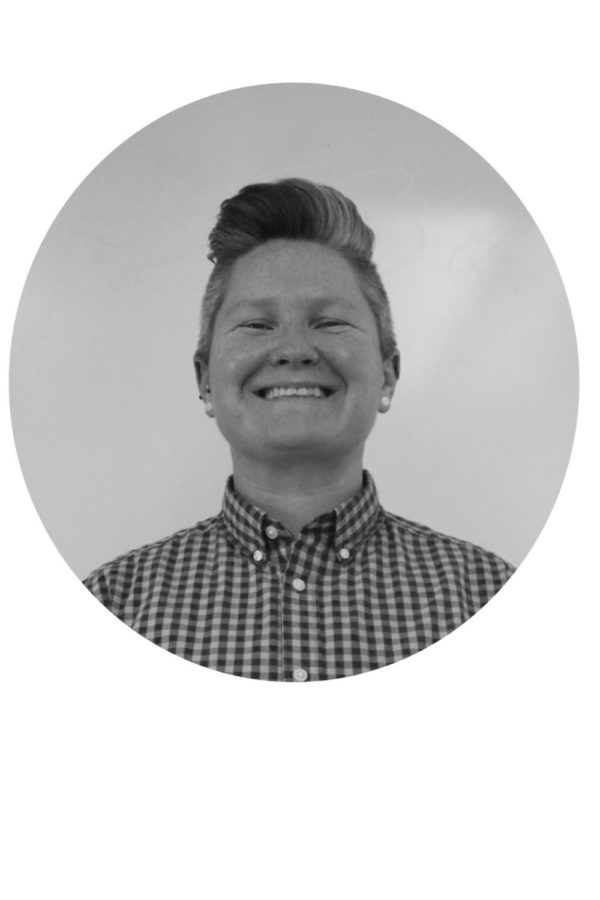 I think we can all agree that students are tired of teachers' hostility toward phones, but is their hostility for a good reason?
Recently, I was approached by one of our very own, Paint Branch health teacher Ms. Campbell, who commented on my article, "Human vs. Computer: The Setbacks of Social Media." There I discussed my thoughts and inner-reflections related to my deleting of all social media platforms. She claimed that it resonated with a personal goal of hers: to challenge students to discover answers for themselves rather than rely on the shortcuts of technology.
According to Ms. Campbell, her intention with the challenge of reducing time spent on social media is to defeat the somewhat universal need for constant instant-gratification. This need, she feels, stems from students appearing more focused on the immediate end results of completing a task rather than the value of the learning process.
As a junior in high school, I was interested in how Ms. Campbell envisioned this happening in the classroom, and what her motivations behind completing this challenge were.
Ms. Campbell shares that her personal definition of gratification is essentially "fulfillment, the internal joy from completing something…especially if there is a struggle to it…is pleasure."
Proclaiming that gratification itself should be enough positive fulfillment for an individual, she notes that younger generations have lost patience, seeking ways to shorten the learning process to see results sooner.
Ms. Campbell voiced that she has been a teacher for 15 years, giving her the ability to witness that gratification has gotten out of control. She has concluded that pure gratification, where people enjoy the journey towards their goals, is lost. Students are more focused on the end results, not appreciating the learning process. "They want it now…and some of them don't even want to start [their tasks]." School has become transactional where students "want something out of it. It is gratification, but instant."
Ms.Campbell acknowledges that instant gratification is still gratification, but the need for students to have immediate results is dangerous because they are losing skills. "Students ask me questions that could easily be found on canvas or on their phones. They want me to directly answer it for them."
Students might believe that a teacher is answering students' questions. On the surface, the short answer is yes, they are supposed to answer students' questions, but only partially. The true purpose of a teacher's job is to guide students' learning. Yet, when students withdraw from answering simple questions for themselves and depend on their teachers for the answers, it hinders learning. A good teacher teaches students to answer their questions for themselves, not give them answers for the time being.
Ms. Campbell feels that because students want quick answers via a teacher, "they are losing the skills to self-advocate and problem solve." If this continues, independence will be lost. As teachers, "we are supposed to be teaching you all to problem solve…to find proper information online."
Instant gratification sought by students is not because of laziness. Students do work hard, working on assignments during lunch and discussing retake options with their teachers, yet the desire to get immediate results has students only caring for their grades.
Ms.Campbell claims that the students' desire for instant gratification cannot be eliminated. To improve the situation, she suggests that instant gratification can be reduced by changing the school structure to be less grade focused and by allowing ample time for student breaks. She acknowledges that seven classes a day can become emotionally draining, especially when scientifically and universally, humans only have so many decisions that they can make in a day. She adds that if a longer break is embedded into students' schedules, they will also have the ability to be more active and alleviate the stresses of being a student by playing sports.
In addition, Ms. Campbell suggests that students should reduce phone usage because it encourages instant gratification. You may be asking yourself, "how does phone usage relate to instant gratification?" Well, in actuality, phones are like instant gratification machines, allowing people to communicate with one another without the extra steps of being in person. Having social media herself, she personally understands the temptations of staying connected digitally with friends for hours. However, she avoids the urge, restricting herself by setting social media timers on her phone. "We all want a bit of that validation, but it is important to only use it when it is necessary."
As aforementioned, teachers have an unusual dislike for phones, so why must this advice be taken seriously? Being a teenager myself, I agree with Ms. Campbell's suggestion to limit phone time. This is because progressively, younger generations are becoming more impatient. When students become accustomed to receiving results immediately, their ability to tackle the full learning process is weakened. To prevent this, students should control their intake of instant gratification by limiting their phone usage.
Lastly, Ms. Campbell suggests for parents to not enable a student's instant gratification. She describes how students can forget their projects at home and their parents mindlessly bring their projects to school for them. By doing this, students are again losing skills, being conditioned to be forgetful and dependent. "Parents think four years down the road" where this "one thing" will be "detrimental in their acceptance to college. This is not the case. The one project is not going to make or break a situation." So instead, parents should teach their children to "problem solve and figure out how not to make their mistakes again."
Ms. Campbell theorizes that instant gratification is hindering this generation's education. Although she does not believe that instant gratification can be eliminated, she grants suggestions for it to be reduced, promoting changes within school structure, reduction in phone use, and the low interference of parents.