Panther for Life
Mrs. Mitchell Says Goodbye to PB after 30 Years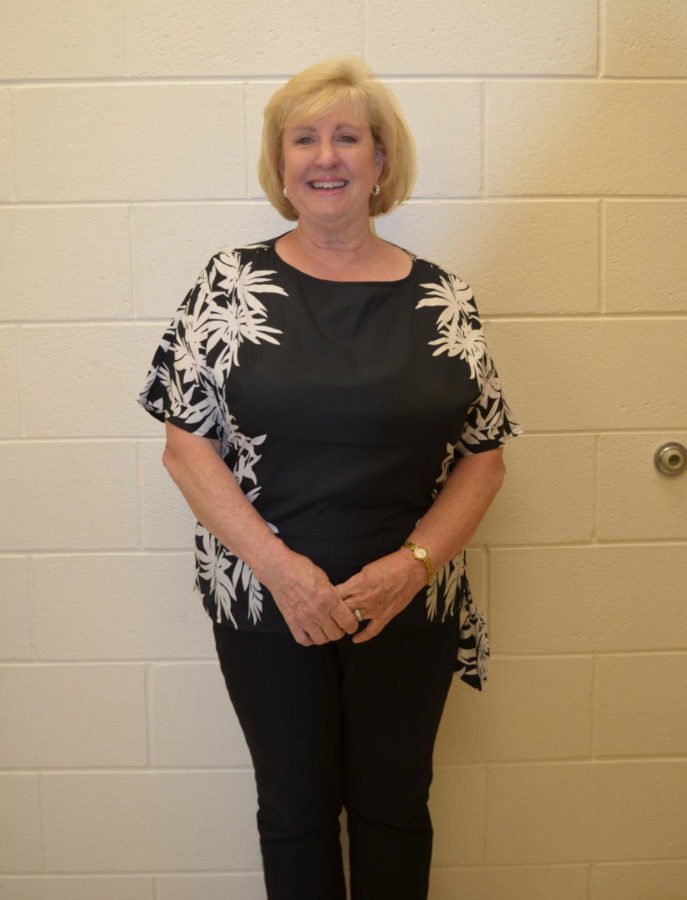 Soncherre McCampbell, Specials Editor
May 30, 2019
This year when she conducts the JAZZ Singers at graduation, it will be different for Mrs. Mitchell as it will serve as her farewell performance after 30 years as a teacher at Paint Branch.
During her long tenure at PB, she has taught JAZZ Singers, Chorus, Piano, and Guitar, has been the SGA sponsor, and has coordinated the homecoming dance each year.
Mrs. Mitchell's connection with PB is invaluable, not only because she has served at PB for three decades as an educator, but also because she was part of Paint Branch's first graduating class in 1971. This is why she feels as though her retirement is like another graduation. For those who worry how PB will make it without her, she is hoping to still be involved with the school even during her retirement and is asking for PB to always call her.
As you can imagine, Mrs. Mitchell has uncounted memories from her time here. One that she considers extremely special is when her chorus performed the National Anthem in Boston for the Celtics game. She also notes performing at the Rock n Roll Hall of Fame in Cleveland as a highlight. Of that show, she says that the crowd was incredible.
Other memories include her students performing at presidential inaugurations and at Disney. Mrs. Mitchell exclaims that these opportunities arrived simply because Paint Branch is the best!
Retiring is going to be difficult for Mrs. Mitchell because performing is in her DNA. She will miss the mind blowing musical talent of her students and the "day to day interaction of sharing lives and trying in some small way to make [life] easier." She is joyful that she was able to share her love for music with everyone.
Although parting is such sweet sorrow, she is eager to "travel and be amazed by new things" with her husband and family. Mrs. Mitchell asks for the Paint Branch community to remember that the school should be proud to be Panthers. "Special people teach and learn at Paint Branch and it has been this way for almost 50 years. Paint Branch is my heart."