High School Rivalry Gone to the Next Level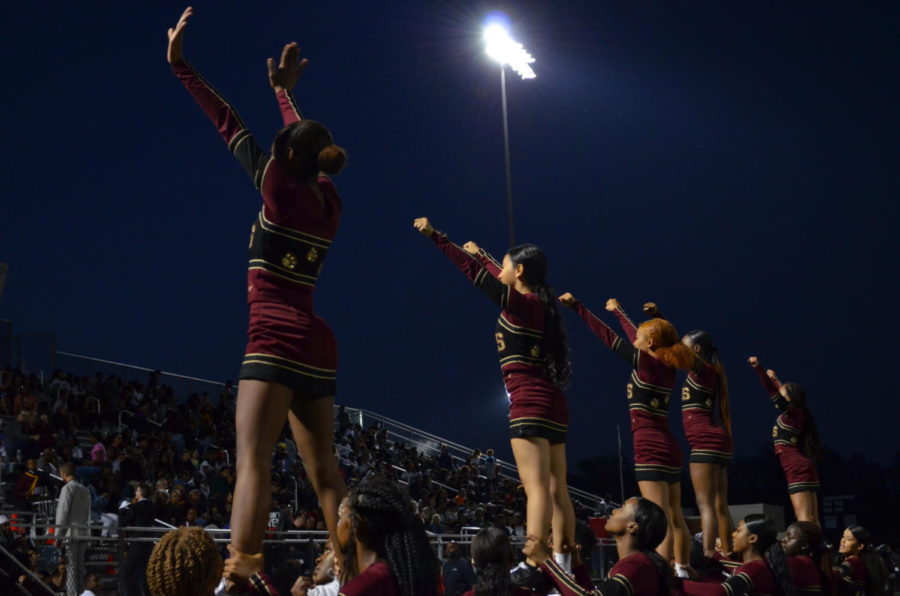 The Paint Branch Panthers clawed the Springbrook Blue Devils 50-6 on Friday night at Paint Branch High School. Following the Panthers' loss against Northwest the previous week, they were confident in their ability to come back against their crosstown rivals.
The game started off in the Panthers' favor as sophomore quarterback Octavian Smith made two touchdown passes in the first three minutes of the first quarter, one to junior Ira Oniha and the other to sophomore Isaiah Russell. On the other side of the ball, Springbrook was overwhelmed by the Panthers' outstanding defense–and maybe even the Maroon Platoon's chants–and only gained ninety-seven total yards during the game. 
The second quarter didn't end well for Springbrook either, as Paint Branch gained  twenty-three more points to add from three touchdowns by Sam Doku, Wisdom Agbeyome, and Isaiah Russell, to the Blue Devils' demise.The teams walked into the locker room with the Panthers up by forty-three.
At halftime the Panthers led 43-0 and looked to continue to dominate in the second half. Defensive line coach Blackwell said that the team's plan was to continue doing what they've been doing. "Why would we change what we're doing? We're going to force them to do something different."
The third quarter was more of the same as the Panthers . Thus, the quarter ended with Paint Branch leading by fifty points. When asked how they were going to turn themselves around with the game out of reach, Springbrook running back Dre'Quan Smith said, "We gotta execute on offense and defense, and everybody gotta get healthy."
The fourth quarter was skittish as the game was blusterous and so too were parts of the crowd. The energy of the crowd had turned from the game to the stands as issues seemed forthcoming. The game ended four minutes early due to disruptions in the crowd including what turned into a large melee that required security and police presence and that resulted in  two people, including a Springbrook student, being arrested. Unfortunately for the Panthers, this distraction may have cost them the shutout as during this time Springbrook seized their chance and scored their only touchdown to finish the scoring at 50-6.