What Will Become of Hurricane Season 2019?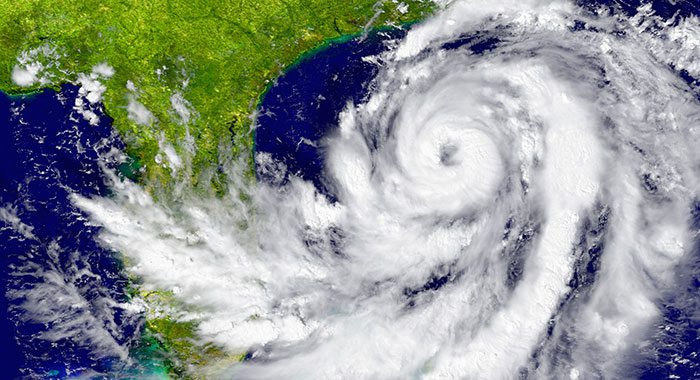 Have you ever been in a hurricane? Were the winds powerful enough that they swept you off your feet? Or, was there so much flooding that your car or house decided to take a swim? 
Well so far, the 2019 Hurricane Season has been pretty hectic and made each of these questions a reality for those in the path of such storms. Hurricane after hurricane has popped up on the grid, causing chaos on the Atlantic coast. Many people have lost their houses and cars due to flooding and powerful winds and there are more storms on the horizon. 
Tropical Depression Imelda battered eastern Texas recently in another strong storm surge. According to Houston Chronicle writer Michelle Iracheta, Imelda was located about 30 miles west of Galveston and 30 miles south-southeast of Houston as the storm moved inland. It was moving north at 7 mph with decreased maximum sustained winds of 35 mph. Imelda is the first named storm to impact the Houston area since Hurricane Harvey. Imelda soaked some areas with more than 10 inches of rain which parts of Texas is flooded. 
Prior to Imelda, Humberto pounded Bermuda. Humberto had maximum sustained winds holding at 120 mph and the storm was centered about 75 miles (120 kilometers) north of Bermuda on Wednesday, September 18. Humberto was a Category 3 hurricane when it hit Bermuda where more than 27,900 customers were left in the dark in the wake of the storm, which was about 80% of the territory. Many swells (ocean, sea, lake) increased in size as well when the storm hit. Humberto is the second major Atlantic hurricane this season. The Atlantic Ocean paradise has rarely ever seen a storm this big and powerful. Only 21 hurricanes have passed within 100 miles of Bermuda over the past century, with Hurricane Gonzalo in 2014 the last to make landfall there.
Of course, everyone knows about Hurricane Dorian, which caused catastrophic damage to the Bahamas in August. This violent storm included winds at a maximum speed of 185 miles per hour . According to The Washington Post writer Ian Livingston, "Dorian was the most powerful tropical cyclone on record to hit the Bahamas. Intense damage  was left behind as a significant number of structures were destroyed or swept out to sea and at least 70,000 were left homeless. Dorian developed from a tropical depression on August 24 over the Central Atlantic which resulted in Dorian developing into a Category 5 hurricane." According to NBC News writer Tim Stelloh, Dorian killed 50 people. CNBC News writer Maggie Fitzgerald reports that Dorian left a range around 1.5 to 3 billion dollars in damage. 
The Season of 2019 began on June 1 and will run until November 30. It started off with Hurricane Alvin, which was a short-lived hurricane several hundred miles south and west of Mexico. Alvin did no damage at all. The season continued to move slowly as Andrea formed a month after Alvin which was followed by Chantal until Hurricane Dorian came into view. The list of names for the predicted hurricanes that will arise over the remainder of the season are: : Jerry, Karen, Lorenzo, Melissa, Nestor, Olga, Pablo, Rebekah, Sebastien, Tanya, Van, and Wend. 
Compared to the 2019 Hurricane Season, the 2018 season, according to Suzanne Rowan Kelleher from Tripsavvy, was worse. It started off with a series of above-average and damaging Atlantic storms. Last year's season featured 8 hurricanes, including 2 major hurricanes which caused a total of over 50 billion dollars in damages. The first hurricane in 2018 was Tropical Storm Alberto, which formed on May 25, 2018. Then there were two more hurricanes that formed right after Alberto which were Beryl and Chris. Then the first major hurricane of the season formed in Hurricane Florence.
While 2018 was a more dangerous year, some feel that 2019 has been longer and, perhaps, more draining. "It felt like last season was way slower than this season, said senior Lauren Gantman. "This season is feeling longer than last year's."