Paint Branch vs. Blair
Panthers Hand Blazers First Loss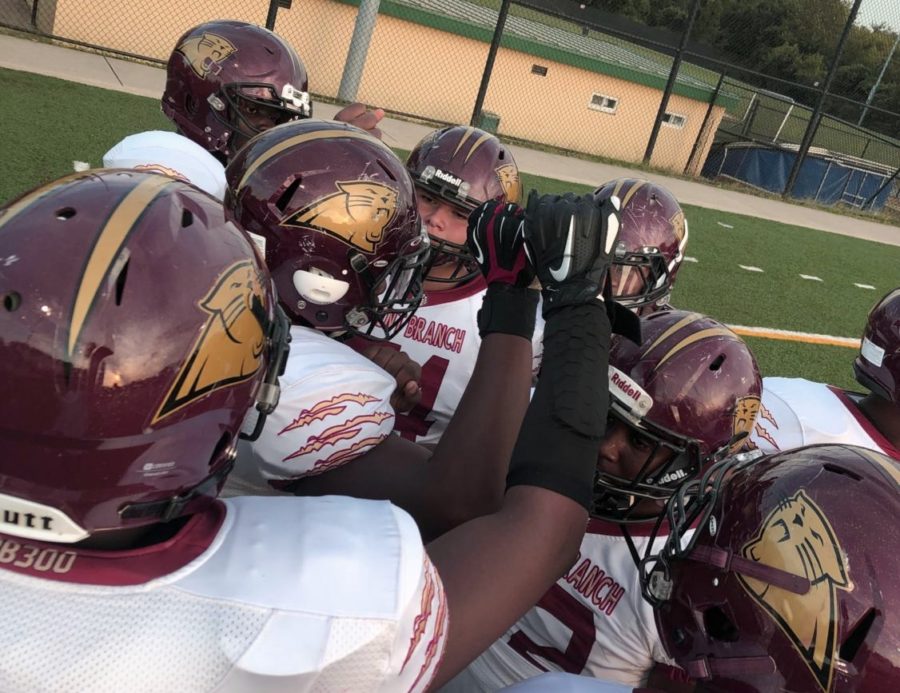 After a win over the Blue Devils last week, the Panthers headed into week four to face the Blair Blazers. Heading into the contest, the Blazers held an undefeated record of 3-0, and were projected  to be a possible rival in the playoffs if they kept it up. The night had extra incentive for the Blazers as it fell during homecoming, so they looked to be a tough test for the 2-1 Panthers. Before the game began, though, PB was confident with Paint Branch safety Elijah Grooms saying, "It's gonna be a blow out, why do y'all think this is gonna be a game?" 
PB kicked off to start the game and they immediately played tough defense. In fact, they held  the Blazers to the 20 yard line for the first three drives forcing them to kick it on the fourth. By the nine minute mark, senior running back  Samuel Doku scored the first touchdown of the game. The intensity was high, and it was almost halfway through the first quarter and the Blazers could not seem to cross the 50 yard line. The Panthers defense was fierce, forcing stop after stop before converting on another drive moving up the field for another touchdown at the four minute mark from Doku. The first quarter came to an end, 13-0 Paint Branch.
Second quarter ensued and it was purely defense. Sacks from Denzel Esambe and Edmund Kargbo, and tackles from Chauncy spikes,Tobi Adedoyin, and Mike Fontaine, kept the Blazers at bay. Eventually both teams managed to score a touchdown, Panthers at the ten minute mark and Blazers at the four, it was 18-7. With three minutes left, sophomores Octavian Smith and Isaiah Russell said enough was enough; scoring two back-to-back touchdowns. They put the Panthers up 25 to end the quarter 32-7.
Coming out from halftime the Blazers looked to turn the game around, but the team came to no avail. Drive after drive, the Panther defense stopped them. Seniors Ysaiahs Mohammed and Tobi Adedoyin dished out sack after sack. Seven minutes into the game and it was at a stand still, neither team wanting to give up the next touchdown.The third quarter ended 32-7 Paint Branch's way.
Fourth quarter, Blair's last chance to turn the game around. The cheerleaders were cheering, the bands playing, lead drummer Jacob Wade performed a solo that electrified the crowd. The energy level was rising and the Panthers just fed on it. Running back Khalil Radway gained yard after yard, moving the PB offense up the field, before breaking two tackles for the Panthers sixth touchdown. That was the final blow. Try as they might the Blazers couldn't recover and Paint Branch finished the game 39-7. This gave Blair their first loss and PB its third win. Currently at 3-1 the Panthers hope this win was enough momentum to carry them to another victory against their next opponent, the Wheaton Knights.