The College Board Exerts Its Control
Changes Affect Registration, Classroom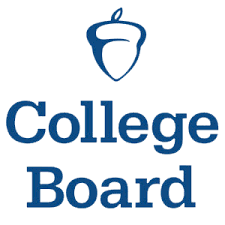 Almost all high schoolers have interacted with the College Board at least once in their high school careers. The non-profit organization is responsible for administering exams like the SATs and PSATs, which can, arguably, sway your higher education plans.
As the world changes, so does the College Board as it adjusts all tests for relevancy each year. Annual changes can be as simple as a change in name or a content change like this year's AP World curriculum which cut out hundreds of years from their course, starting from 1200 BCE rather than the previous start date of 8000 BCE.
The biggest of all these changes for the 2019-20 school year is the exam registration date, which (moved from mid-February to mid-November). This wasn't a random adjustment, however, as the College Board tested the date change during the 2017-18 registration period with 40,000 students in an attempt to evaluate the effect of early registration. The results, according to the College Board, revealed an all-around increase in scores. An increase in scores means college credit for more students, so the move-up seemingly had nothing but a positive effect on students.
In fact, underrepresented minority students in the test group saw a rise of 12% while white and Asian student scores rose by 5%, respectively. Additionally, low-income-student scores increased by a considerable 20%, while middle to high income student scores rose by only 4%.
The 40,000 students who the College Board piloted the program with accounted for just 1.4% of the 2,808,990 students who registered for AP Exams in 2017-18. While being only a small percentage, the non-profit organization deemed the 1.4% to be enough to transition into a nationwide early registration date.
However, while these positive changes look good on paper, critics note that the numbers don't take into account first-time AP takers who can be hesitant to take such a long exam. By February, students have a good idea about their AP courses and whether they believe they'll do well in May, but a November date forces students to make a decision based on a measly two months.
Prisca Adasi, a junior who had taken only one exam last year, questions why the change ever happened because a February date is easier to work with. Additionally, Jecoliah Kiflu, a junior who had taken one exam so far but this year is juggling three, believes the date pressures you to make an informed choice because you have to make your decision before first semester is over, which is not enough time. With taking three exams, paying over $200 is harder to manage by this earlier date, as it's hard for families to gather this on top of other end-of-the-year payments.
For those who want more help, another addition this year from the College Board is AP Classroom which could be the answer to those prayers. AP Classroom is provided as a resource for teachers to give College Board-approved practice for students to gauge their understanding of course-related content. The program provides students a timeline for assignments to keep them on track for exam season with creative tasks that can range from multiple choice questions to recording answers and taking pictures for teachers.
Some teachers who have already used AP Classroom ran into some minor troubles that they hoped would be worked out by now. AP World teacher Ms Lueck is hopeful that the kinks will be worked out soon. She notes that while she is aware of the eventual "learning curve" for students to use the technology, she (along with the other AP World teachers) still plans to integrate AP Classroom into the curriculum this year.
Finally, another addition this year to also ease troubles are custom ID labels for each student taking an AP exam. No longer will a student spend fifteen minutes bubbling in information during an exam, allowing testing to run smoother and faster for all.
Rolling out the changes across America can be tricky. The College Board had once observed an adversity score for SAT takers – an unseen score that rated a student based on challenges they might face – but after a year, quickly abandoned it in favor of a new program called Landscape. Hopefully, in a year's time, we'll see whether or not these changes last.