Mourning the Loss of Two of Our Panthers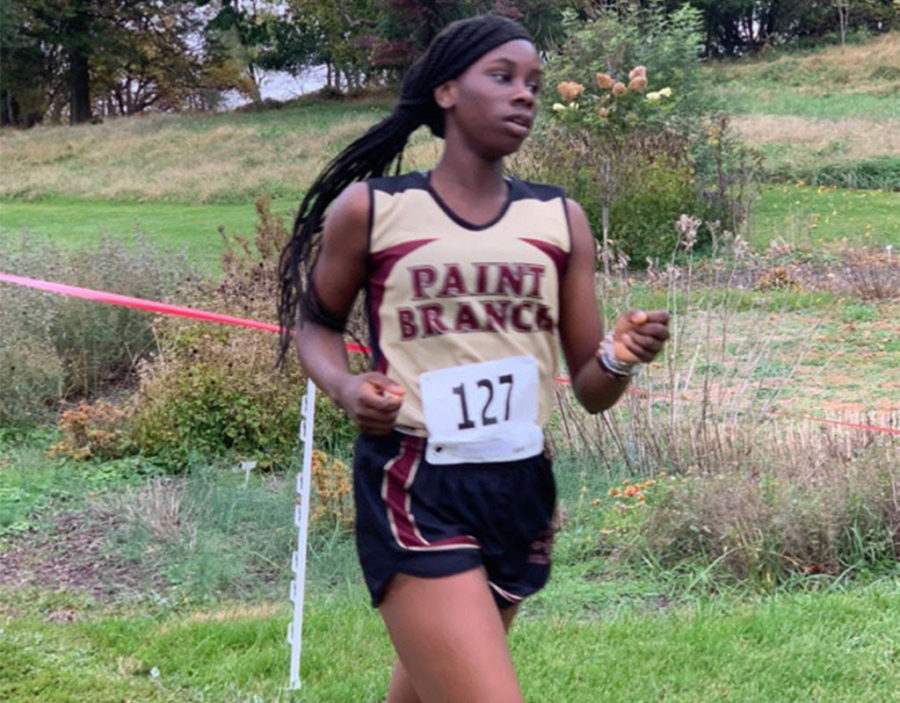 Paint Branch suffered two tragic losses this summer. In July, rising junior Halimatou Diallo was killed, along with her mother, in an auto accident. Later this summer, in August, Damion Callery Jr., an alumni of the Class of 2019, was murdered at his home. These two deaths shook the PB Community.
On the morning of July 27, Halimatou and her mother, Fatoumata Binta Diakite, were passengers in a car that was involved in a collision on Crain Highway in Charles County. According to reports, their vehicle was rear-ended by an SUV, and they were pronounced dead at the scene. Police reports are still pending on the accident.
Fatoumata Binta Diakite was a hardworking, single mother caring for Halimatou and her two sons, Amadou Diallo, a member of the PB Class of 2019, and Boubacar Diallo. Ms. Diakite's son stated that she was an immigrant from Guinea, Labe and had recently received her citizenship before her death.
Halimatou, well-known by everyone as "Hali," was a rising junior and also a thriving runner on Paint Branch's cross country and track teams. Amadou and Boubacar Diallo, Hali's older brothers, noted that their sister "never accepted failure, she was the epitome of perfection and she always excelled in everything that she did." She was well-respected by her community.
The track team was devastated by Halimatou's passing. She was primarily a sprinter who ran the 100 meter and 400 meter relay races, and also did the long jump. Coach Dillard described her as an athlete who played a key role on the team. "She was very helpful and dependable," said Coach Dillard, "I was looking forward to using her for leadership on the girls team the upcoming year."
A memorial was held at the track a day before school started and it gave a chance for the track team, including alumni, and parents to remember Halimatou. A poster was made in her honor, stories were shared, and bubbles were blown to spread her positive energy. Every practice and race this season will be dedicated to her as a commitment to perform well because she would've done the same.
While the PB Community was still reeling from the loss of Halimatou, just three weeks later, on August 17th at around 3:40 am, Damion Callery, Jr. from the Class of 2019 died after being shot twice during a home invasion.
According to Montgomery County Police, "The initial investigation by detectives determined that Callery, Jr. encountered an armed suspect or suspects in the backyard of his residence [in Burtonsville] and was shot." Montgomery County Police still have the case under investigation.
He played on Unity, a local football team in the Silver Spring area, upon entering high school and then played on Paint Branch's JV football team as a running back for part of his high school career. "It was always evident that he had a passion for football; he was a natural at it," said Paint Branch Varsity Head Coach Mike Nesmith.
Damion, "Damo" to his peers, was planning to attend Bowie State University to study business and marketing. His warm, friendly soul made him a well-liked person by his peers and a person who was loved by his friends. A candlelight memorial service was held the evening following his death at the Greencastle Park and Ride. Friends and family came out to grieve and commemorate his life by lighting candles spelling out his name.
The Montgomery County Police Department released a flyer seeking information from the public concerning Damion's murder, which includes up to a $10,000 reward for information that leads to the arrest of his killer(s). This search for information was not, however, without controversy as shortly after the flyer was released, several posts turned up on Twitter commenting on the image of Damion that the police used.
The image, an unsmiling Damion whom some referred to more as a mug shot than a heartfelt photo, was used in place of a more suitable image such as one of him smiling in his graduation attire or football jersey. To many, this image made the poster look too much like it was portraying him as a suspect instead of a victim in his own murder.
Paint Branch English teacher Mr. Christopher Ellis watched Damion grow as a student at both Benjamin Banneker Middle School and Paint Branch. Mr. Ellis was disappointed by the flyer but not surprised by the image and presentation of Damion because, he notes, "that it happens too often with young, black males."
Mr. Ellis continued, saying "I think it's important that we remember these victims, like Damion. Victims of tragedy are not statistics. Damion struggled, like many young men do, with himself as a middle schooler only to persevere and emerge with excellence at the end of his life. It is a shame that was not accurately represented in the court of public opinion."