Teacher to Some, Mother to Others: the Importance of Mrs. Miller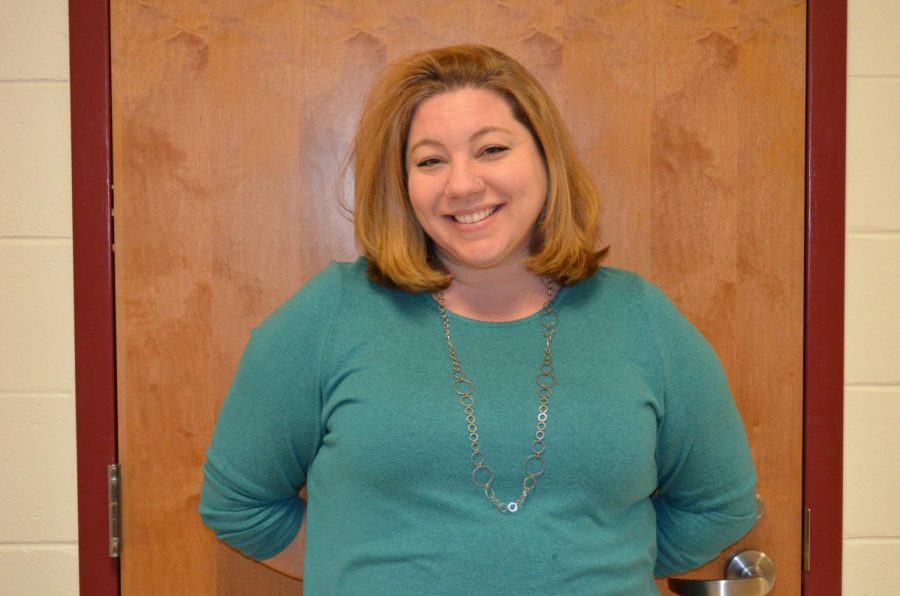 "I enjoy teaching because I love the light bulb." If you have ever been in Mrs. Miller's class, you know that this light bulb goes off quite often for her students.
To her, "knowledge is power. It brings meaning and value to my life to help other people become more powerful."
Mrs. Miller has been teaching for 11 years with MCPS, the last seven years at Paint Branch. Before becoming a full time teacher, though, she taught informally for one and a half years for Casa de Maryland, an organization that works with the immigrant population in Maryland.
Mrs. Miller grew up in Long Island, New York and attended the University of Maryland where she majored in Spanish, and her master's in Education. Mrs.Miller is involved in many different clubs here at PB such as Gay-Straight Alliance (GSA), World Languages Honor Society, and is the school's representative for the teacher's union.
She was previously involved with Key Club for two years as well. She expresses that she loves the diversity of backgrounds and cultures at Paint Branch, and her work with PB's clubs certainly reveals this
One of the most important things to Mrs.Miller is the LGBTQ community because she identifies as LGBTQ and feels that it is important for her to be a role model for all kids, especially those who may struggle finding their voice. "I think it's important for students to have a safe space to talk about the issues that affect them," she says. "The good issues and the bad ones."
Looking back, Mrs. Miller recalls her own coming out experience as difficult and one that made her feel "scared." She didn't know how her mom would react so she sent her an email. "She was actually really cool about it," Mrs. Miller recalls. "When I realized she wasn't going to disown me, I was super relieved," she says smiling.
She wasn't expecting her mom to be so open and accepting of the fact that she was gay. Her mom was actually quite curious about it and asked questions, especially about how long she had known. After telling her mom, Mrs. Miller says she felt at peace and a sense of happiness.
She recalls though that not everyone in her family was as supportive. While most of her family was "really accepting" she has an aunt and uncle who were not. "They refused to come to our wedding; they didn't think it was a real wedding," she remembers. While she was upset at this response, she didn't let it impact her life and hopes that they'll come around one day.
Ultimately, while coming out was tough at times, Mrs. Miller knows that her experiences can help her guide others. She encourages people who are having difficulties with coming out to be a part of GSA to express themselves and talk about their situation.
Sophomore Kendra Simms, a current student in Mrs. Miller's Spanish 4 class, enjoys her teaching and her overall way of being. "She has a happy spirit and has the ability to make others happy when they're in her classroom," says Simms.
While Mrs. Miller's title says teacher, it is clear that she is much more than this to her students and to the PB community. She's a teacher, a mother-figure to many of her students, a role model for those who aspire to embrace their true selves, and a person who is always willing to lend a hand.
For more n Mrs. Miller visit our podcast discussion at: