The Great Holiday Movie Debate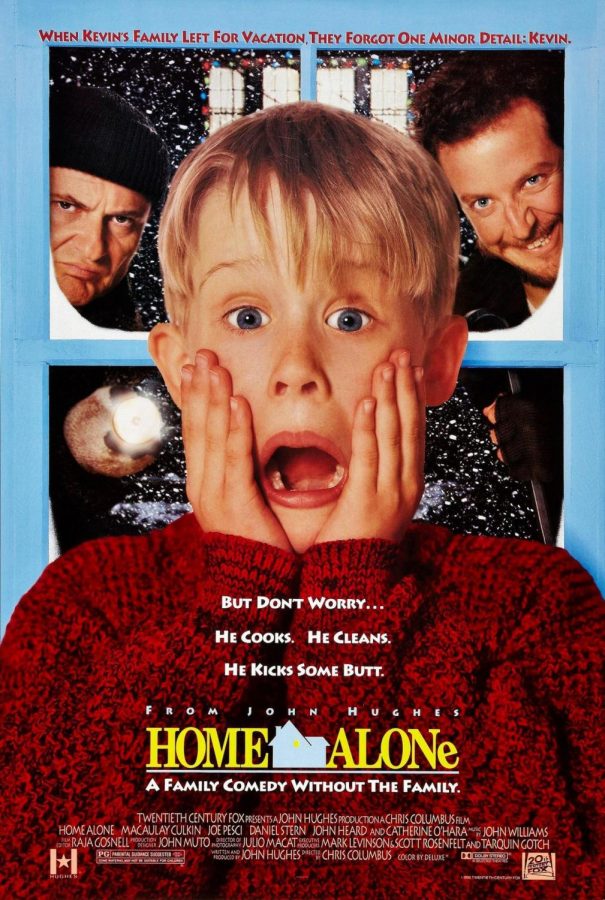 The holidays are here and Christmas is near. The holidays are a time spent with loved ones and receiving gifts from those you are close to and giving back to others. Movies based on heart-warming holidays like Christmas are great to watch with your family, especially classics like Home Alone. 
Home Alone is about 8 year old Kevin McCallister (Macaulay Culkin), who's literally left home alone by his family while on their way to the airport for a Christmas vacation. Prior to this, Kevin wished to have no family, so he assumes that is the reason for an empty house. He enjoys his freedom for a couple days but begins to miss his family, despite their unfair treatment of him. He wishes he could see them again, and asks Santa Claus to bring them back. 
During Kevin's time alone, two "professional" burglars attempt to rob Kevin's house. They are unsuccessful due to Kevin's quick-witted and clever mind. Kevin impressively creates painful traps for the robbers, causing the robber's reactions to the traps to be hilarious! Kevin succeeds in keeping his house robber-free and cleans the entire house, waiting for Christmas Day to arrive so he can see his family again. Eventually, this happens and everyone is happy. This produces a joyful mood and teaches the lesson that family is precious, which should not be taken for granted. 
The movie has amazing acting throughout every character, especially actor Macaulay Culkin, who plays Kevin. He has hysterical scenes like him lip syncing to a song, which isn't easy to do, after a shower and shaving his nonexistent beard, as if he went through puberty. 
Though the film is old and does not contribute to today's generation, since nowadays, if a child under 11 is accidentally left home alone, they usually have an electronic device of some sort, where the parents could video call them. In spite of the timeliness of the movie, Home Alone is, and will always remain a classic Christmas movie to watch with one's family.