Effects of COVID-19 on the Rise
MCPS, Other School Districts in Maryland Closed for Two Weeks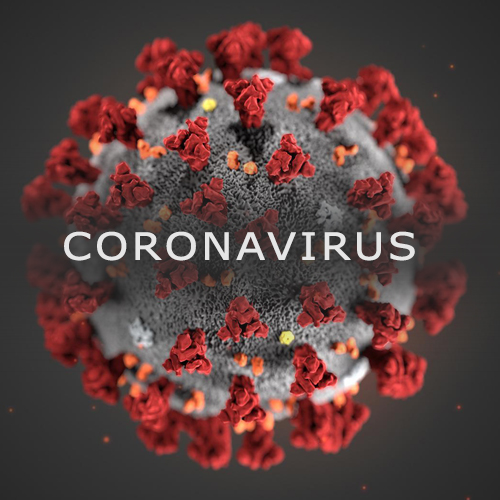 Just 3 months ago, the Coronavirus, scientifically known as COVID-19, broke out at its epicenter in Wuhan, China. More than 1,000 people have died in China and the disease has spread to every continent except Antarctica. Italy is the second country that has experienced such mass casualties from the disease that is now considered a pandemic. 
  After completing testing on numerous wild animals to determine the cause of the disease's spread, it was confirmed that the source of the SARS-CoV-2  virus comes from bats. A summary on the Coronavirus Disease from the Centers for Disease Control and Prevention (CDC) states, "…many of the patients at the epicenter of the outbreak in Wuhan, Hubei Province, China had some link to a large seafood and live animal market, suggesting animal-to-person spread." Person-to-person contact was indicated when other patients said they never went to that same market.
Late Chinese doctor, Li Wenliang, has been called a hero because he was the whistleblower when authorities confirmed the first case of the disease. But according to Vox's article "China hid the severity of its coronavirus outbreak and muzzled whistleblowers — because it can," "Li was forced on January 3 by police to sign a letter saying he spread 'untrue speech' for warning colleagues about the virus that eventually took his life." Of course, the silence they required failed given that the virus spread rapidly among the Chinese population.
This information has many asking: Why would Chinese government officials attempt to silence such a major health crisis?
Since the earliest days of the virus being shielded from the public, Coronavirus has taken a toll on the human population: 5,120 people have died and over 140,000 have been infected as of March 13th. Currently there are 754 confirmed cases in the United States, and 37 of those confirmed cases are in the DMV area with 4 in Montgomery County. 
All Maryland Public Schools are closed from March 16-27th due to a state mandate, which follows a similar path as other schools nationwide in an attempt to limit the spread of the virus.  
The demographic of people who are most susceptible to catching the disease are, according to the CDC, those aged 30 though 80, but it's more skewed towards people over 60. Elderly people are at a higher risk because they have weaker immune systems and, according CDC's article "People at Risk for Serious Illness from COVID-19," often "have serious chronic medical conditions like: heart disease, diabetes, lung disease." 
 STATNews writer Sharon Begley has written about who is most likely to contract the virus. In her article she states, "…preliminary data suggest men might be more susceptible. China CDC found that 106 men had the disease for every 100 women…" This pattern suggests that the amount of contact and travel one has makes men more exposed.
Scientists are trying to find a cure for this highly contagious virus that is affecting the world at a rapid rate. Scientists say it may take up to 2 years to find a cure because of extensive testing and lab evaluations that have to be done. In the meantime, everyone should frequently wash their hands, apply hand sanitizer whenever they get the chance, do not share food or beverages and attempt to not touch their face. Less contact with others will put everyone at less risk.