Verzuz Battles: A Virtual Concert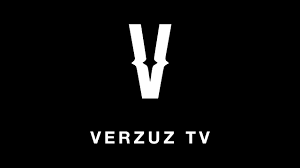 For these past couple of months, people have been quarantined in the comfort of their own homes and been unable to go to concerts or go to parties. Basically, people are missing out on live entertainment which is one of the things that we miss the most. Thankfully, a couple of creative minds have tried to give people this much-needed experience through social media.
The Verzuz Battles, also known as Verzuz TV were created in March by super producers Timbaland and Swizz Beatz to give people what they want: a virtual DJ battle. They were the first ones to participate and many people tuned in because seeing pop culture icons go head-to-head is truly thrilling. The events occur every month on Instagram Live so that the whole world can see. The main idea is to put icons of R&B and hip-hop against each other in a friendly musical competition. The series has included Babyface vs. Teddy Riley, Erykah Badu vs. Jill Scott, Ludacris vs. Nelly, Monica vs. Brandy, and many more. These big names bring out massive crowds that are weighing in on social media. Most people share their opinions on who is the better icon or share funny moments of the live experience. This has truly taken many people's minds off of the growing pandemic.
Timabaland and Swizz Beats have explained the process for the battles. According to Variety, "they usually choose icons from the fertile R&B/hip-hop scene of the 1990s-early 2000s that they both came up in — to face off in two 10-song rounds during Verzuz's three-hour sessions. This allows artists to play signature songs that they are most associated with and this allows people to really engage. For example, during the Monica and Brandy battle, Monica played some of her hits including, "So Gone" or "Angel of Mine." Allowing people to reminisce is the best feeling because it is hard to create new experiences during a quarantine.
These battles have become more and more popular with a live audience that ranges from 250,000 to 710,000, including cheers and comments from the audience, according to Variety. To make it more interesting, other artists have joined in and shared their thoughts on the battles and this has sparked even more conversations. These artists include Travis Scott, Missy Elliot, Chance the Rapper, Busta Rhymes and many more. This exhilarating experience has made the Verzuz battles a must see viewing that tunes more people in each event.
Proposed future battles include DMX vs. Ja Rule, Usher vs. Chris Brown, Lauryn Hill vs. Mary J Blige, and many more. It is exciting to see people engaged in these battles and get that somewhat concert-like experience that we truly missed.