Trinity's Take: New Music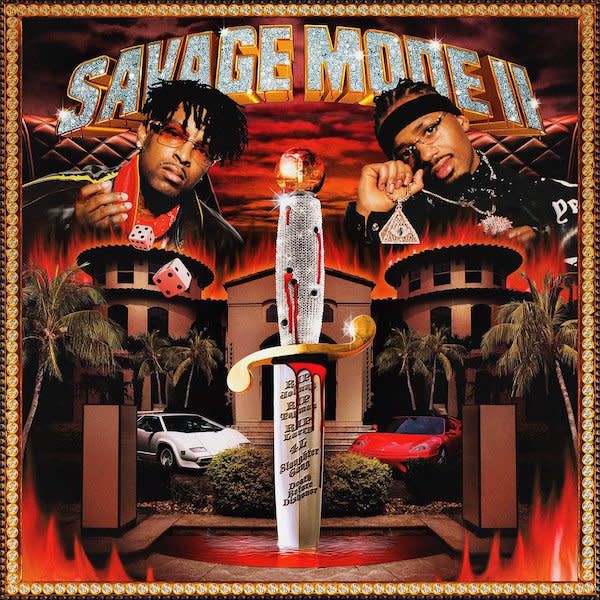 The Album by Teyana Taylor
Rating: 5 stars
Multi talented artist Teyana Taylor has once again released an amazing album that truly shows her artistry. After her national debut in Kanye West's "FADE" 2016 video, Taylor has been making her way to becoming a permanent household name. Her creative visuals and dope choreography makes her one of the best R&B artists today.
The Album checks in with 23 songs which show how ambitious Taylor is and how much she has evolved. This album feels more personal and intimate than her latest album, K.T.S.E. She includes moments like the panicking voice call of her husband Iman Shumpert, calling 911 due to the early delivery of their first born daughter. This allowed listeners to connect with Taylor on a deeper level that had previously been untapped. This album is the perfect mixture of classic R&B and the fierce diva persona that Taylor exhibits in public. According to Pitchfork, "The Album is several times longer than K.T.S.E and infinitely more complex.'' She has shown the growth in this album with her playful and inventive moments and raspy and serious vocal ability.
This album has left many fans wanting more and has definitely raised the bar for future albums. What makes this album special is that the songs are slower and mid-tempo, but they seem to always have a heavy influence of hip hop. Standout tracks include, "How You Want It?," "We Got Love,' and "Made It".
Savage Mode II by 21 Savage and Metro Boomin
Rating:4 ½ stars
The highly anticipated collaborative album from Atlanta-based rapper 21 Savage and super-producer Metro Boomin was recently released and it did not disappoint. This album is a sequel to the previous collaborative album Savage Mode that was released in 2016. According to Billboard 200, "Savage Mode II marks the fourth top 10 for 21 Savage, and second No. 1 for Metro Boomin".
Savage Mode II is a 15 song album that exhibits both artists stronger qualities. Savage's rough and honest tone on slow melodies shows that he can be versatile and it truly brings out his much needed R&B- like sound that he displays playfully on social media. Boomin displays his effortless instrumentals that highlight Savage's clever wordplay. Guest appearances on this album include legendary actor Morgan Freeman narrating the trailer, and Young Thug and Drake. These amazing features have allowed the album to stand out more.
Overall, this album gives fans what they have been asking for. 21 savage and Metro Boomin are clearly a great duo who give great results and it shows because they are climbing the charts. According to Billboard, "The album debuts at no.1 on Billboard 200 by the second week of release. Standout tracks include, "Glock In My Lap", "Many Men" and "RIP LUV".
Shoot For The Stars and Aim for the Moon by Pop Smoke
Rating: 5 stars
Fallen star Pop Smoke, who was the voice of Brooklyn Drill music, took the world by storm. Smoke became popular after his breakout single "Welcome to the Party" and soon after people were introduced to Brooklyn drill and it was gladly welcomed. His deep baritone voice with his signature dance moves made him a favorite in the hip hop scene. Unfortunately, his life was cut short when he was shot and killed in his home earlier this year. His death left his fans devastated, but luckily his label, and the help of his mentor, 50 Cent, put together a posthumous album from unfinished songs that Smoke started. Once released, Smoke's fans felt like they had gotten him back, like he never left.
Shoot For The Stars and Aim for the Moon, a 31 song album exhibits the heart of the New York music scene with a dash of radio and playlist-friendly records. Fortunately, Smoke's personality shines through on this album and his hulking voice on beats that compliment his demeanor is enough for the fans.To have a wide range of Smoke's songs that can be played years and years from now is what the fans needed to keep his legacy alive.
Overall, this highly anticipated album does not disappoint. The persona of the whole album properly gives Smoke's message and image a tribute. Incredible features include Roddy Ricch, 50 Cent, Dababy, Future and many others. Standout tracks include, "Mood Swings", "For The Night" and "Showin Off".