PBHS Edge Pigskin Podcast – NFL Week 4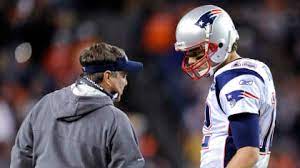 "Meet the new boss, same as the old boss…"
Week four of the NFL season finds us once again in New England where Tom Brady leads a team that many think will repeat as Super Bowl champs. Of course, the twist this year in New England is that Brady will, for the first time ever, have to find his way to the VISITOR locker room on game day. While it will be an odd feeling for Brady, it will be even stranger for the fans in the stands who cheered for the GOAT for 20 seasons in Foxboro.
There are several other big games on the docket this week as well. The Ravens try to keep things rolling on the road against the Vikings, the Washington Football Team heads to the ATL to take on the Falcons, Kyler Murray and the Cardinals take on the Rams at SoFi, and the Raiders travel to LA to battle the Chargers on Monday night
So, sit back and take a listen as the guys discuss these games as well as several other big matchups on the PBHS Edge Pigskin Podcast.
Pigskin Podcast – Week 4 (Youtube)
Pigskin Podcast – Week 4 (audio)