PBHS Edge Pigskin Podcast – NFL Week 6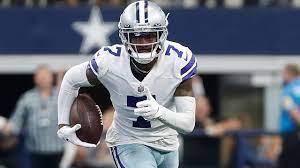 Week six of the NFL season finds some surprising teams looking at sub .500 records. The Chiefs and Steelers, two perennial Super Bowl contenders, currently stand at 2-3 on the season and face the reality of must-win games early in the season. However, both teams have "winnable" games this week as KC travels to Landover to take on the Washington Football Team and the Steelers host the Russell Wilson-less Seattle Seahawks.
Other key matchups include Justin Herbert and the Chargers at Baltimore, MVP front-runner Josh Allen and the Bills travelling to Tennessee to take on the Titans, and the Cowboys making a rare appearance in New England to take on another 2-3 team in the Patriots.
So, sit back and take a listen as the guys discuss these games this week on the PBHS Edge Pigskin Podcast.
Pigskin Podcast – Week 6 (Youtube)