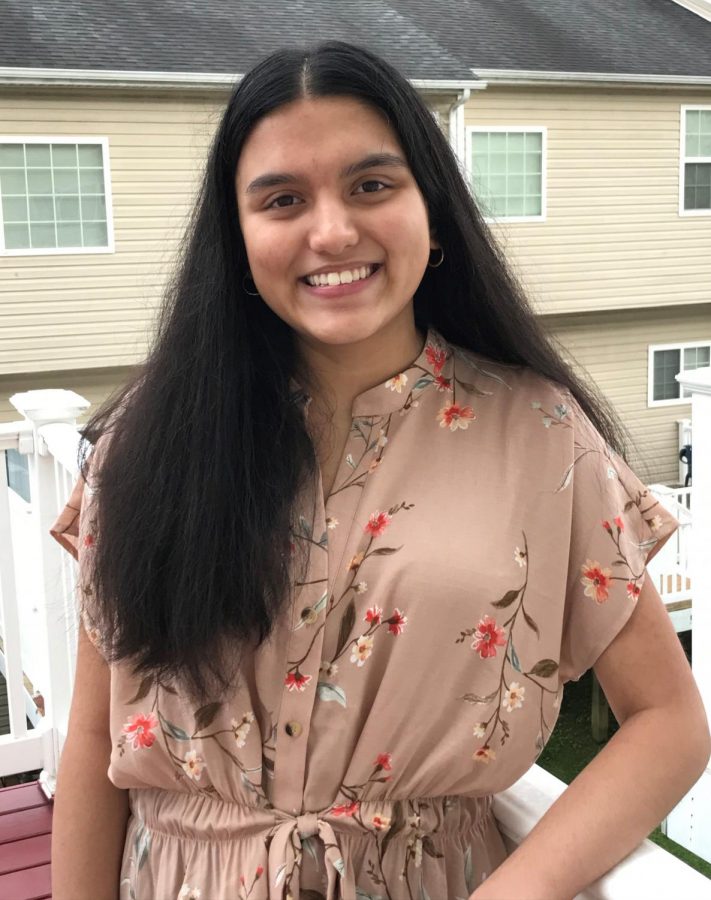 The girl whose name represents the moon is tired of her current situation. Having lived in this town all her life, Rasmin Islam dreams about finding a career that she enjoys and she feels confident in the place she calls home - as long as they don't involve holes! 
 Rasmin is a Bangeledishi 16-year-old girl at  Paint Branch.  She's a new writer for
Mainstream
who developed all of her childhood memories - including her fear for holes- not far from the school she attends with all her friends. One thing that Rasmin has consistently focused on is school, which is evident in the 5 she scored during her freshman year on the AP Human Geography exam; one of her "proudest" achievements. 
Although Rasmin can express how she's "tired; ready for the day to be over,"  her good-natured aura outshines the negative in any interaction you have with her. Wherever Rasmin goes, she puts in her best effort to enjoy herself. She notes that she would like to visit the United Arab Emirates, "specifically Dubai" for a vacation. Or perhaps she would "go to the 90's" - if she were able to time travel. 
Now that she's a junior, dreams about her future. With her genuine kindness and attitude, there is no doubt that Rasmin will find her way in the world. 
by: Devin Etta
Rasmin Islam, Staff Writer
Jan 22, 2021

How Virtual Learning Has Contributed to Gifted Kid Burnout

(Story)

Dec 01, 2020

Why the Lives of Uighur Muslims Weigh on America's Shoulders

(Story)