PBHS Edge Pigskin Podcast – NFL Week 17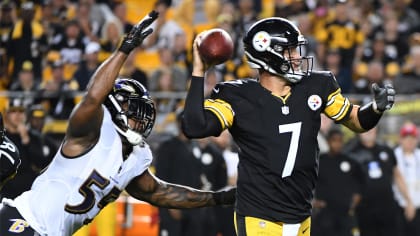 "The future's so bright Bill will never wear shades."
And so the final week of the NFL season begins as it usually does – with mostly meaningless games and a few that really matter. Included in this week's games that matter is the AFC matchup between the Patriots and Dolphins in sunny Miami. As Mr. Ellis notes, the future is definitely bright in New England for Bill Belichick and the Patriots, though the playoffs could bring a bit of a bumpy ride for the team's young players. The AFC East title – and home field advantage for next week's playoff matchup – is on the line as a Pats win and an unlikely loss to the Jets by Buffalo would give the Pats the title.
The NFL's best rivalry is back on center stage this week as the Steelers travel to Baltimore to take on the Ravens. This matchup between two teams with very slim playoff chances is somewhat overshadowed by the fact that it could be Ben Roethlisberger's final game. If it is Big Ben's final game, you can bet that he would like nothing more than winning in Baltimore.
Other games on the docket this week include the Washington Football Team (that may be the final time the name is used here) playing out the string at the Giants, the Seahawks travelling to sunny Arizona to take on the Cardinals in a game that could determine seeding in the NFC playoffs, and the Forty-Niners heading down the 5 to take on the Rams in a must-win game for San Francisco.
The final matchup of the day is the week's biggest as the Chargers travel to Vegas to take on the Raiders in what is essentially a play-in game for the final AFC playoff spot. While conspiracy theorists – including our own Mr. Ellis – point out that both teams could make the playoffs with a tie if some earlier games finish a specific way, the most likely scenario here is a "win and your in" situation. It will be interesting to see how this one plays out.
So, sit back and take a listen as our Pigskin Podcasters talk about these key matchups on the PBHS Edge Pigskin Podcast.
Pigskin Podcast – Week 17 (Youtube)