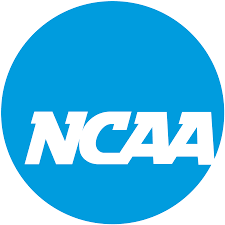 I'm sure you have turned on your TV and seen a football or basketball game playing and marveled at how good the athletes were playing. No, I'm not talking about the NFL or the NBA but college athletes. We've all seen big college football or basketball games – the BCS Championship or the NCAA Men's and Women's tournaments and been amazed at how young and talented these student-athletes are.
I know that it has made me wonder why they don't get paid. 
Of course, what I am wondering is only partly valid in today's college sports as the Name, Image, and Likeness (NIL) deal that exists for college athletes has somewhat changed the problem of not paying college athletes. When you look at the NIL money that student-athletes make and compare it to how much the NCAA – the governing body of college athletics – made in 2021 you begin to see the problem.  
According to an Associated Press piece posted to ESPN.com, the NCAA received 1.15 billion dollars in revenue in the year 2021. The data also shows that the NCAA receives around 900 million dollars a year for games to be broadcasted on big television networks each year. Student-athletes don't really see much of this money, however. While some college athletes have NIL deals that pay them a significant amount of money, it is just a small fraction of what the NCAA and schools make off of them. This gap in earnings shows that student-athletes are being taken advantage of and they can't do much about it. This is why NCAA players, no matter their division, should receive some sort of salary or stipend to enhance their daily life while playing. 
Even if all the money that the NCAA and schools make is not given directly to the athletes there should be a significantly smaller gap between how much the NCAA receives and the minimum an athlete should be paid. In my mind, athletes should receive half the revenue from their games, and higher profile and more skilled players should obviously earn more. A top tier quarterback like Colorado's Shedeur Sanders could – based on what the NCAA and his school make – receive $ 2.4 million per season. Quarterbacks are very high-profile so they may make more, but even a different position, like a star wide receiver, should be paid well. Take for example receiver Marvin Harris Jr. from Ohio State. Based on how much the NCAA and his school make, he could receive $1.3 million dollars a season. How much an athlete can earn should depend on how crucial that athlete is to their team and how much money that team makes. However, no matter what, all athletes should be paid something for all they bring to their schools. 
Public support for paying student-athletes is strong and growing. According to Nicole Craft, a sports media professor, the public is in strong support of paying student-athletes and allowing them to make money via NIL deals. Craft reports that a Sportico and The Harris Poll completed this summer shows that "Nearly 70% of U.S. adults said college athletes should be able to receive direct compensation from their school."  
This sort of environment of school and playing a professional sport brings little to no time to actually earn some money during the time the athlete spends at the school. While many other college students have the opportunity for a part time job, student athletes have double the work in a less amount of time. Now on the very common chance there is an injury and they are not compensated while doing that task their  body can be harmed badly for their  whole life just for what little media exposure? College athletes are talented and should be paid a salary being paid more due to their level of popularity and ability level.