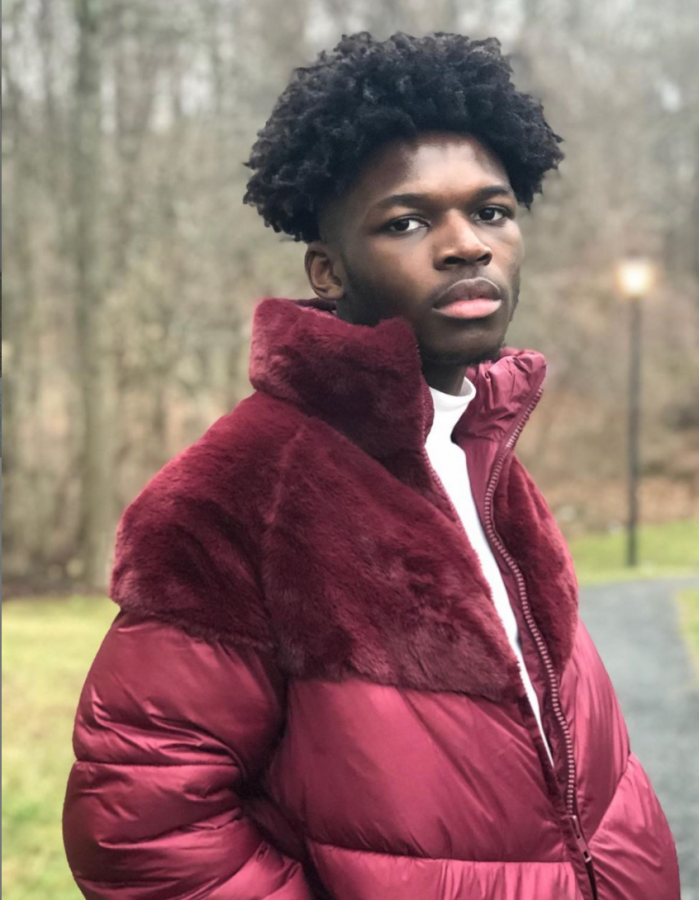 When asked about his favorite dessert, Devin Etta replies with "Peach rings or any kind of peach-flavored candy is my favorite, honestly." Ice cream, brownies, and pie are some examples of ordinary answers to the commonly asked "What's your favorite dessert?" question, but peach rings aren't an answer heard of very often. Just like his favorite dessert, Devin is anything but ordinary and common. 
As a student at Paint Branch, Devin describes his experience as interesting, but also overwhelming and draining. He's now in his third year of high school, so one's emphasis on the "overwhelming and draining" lifestyle of a junior is not to be taken lightly. To decompress from the stressful reality of high school, Devin enjoys listening to music and drinking water, as staying hydrated allows him to stay calm. Like many others who love to watch television in their free time, he can count on his favorite Disney T.V. show, "The Owl House," to put a smile on his face. 
According to Devin, the word "moist" is the weirdest word in the English language. From a combination of disgust and cringe, he has grown to find this term unpleasant to use. If he could make the word "moist" disappear from existence, he would. On the topic of disappearing, if Devin could have one superpower, he'd choose invisibility. He wishes he could switch between being seen and not seen, for both the prankster element of it and the "escaping from everything" advantages. 
If Devin was stuck on an island and he could pick one food to eat forever without getting tired of it, he would eat pancakes. This breakfast delicacy is not only simple enough to cook but one that he could never say "no" to. Instead of being stuck on an island though, he would much rather prefer to be stuck in a country he wishes to visit. The country of fashion, art, pastries, and the famous Eiffel Tower is number one on Devin's travel bucket list. Ideally, he'd enjoy visiting France during the cool, crisp, and color-changing weather of Autumn as it's his favorite season.
Having a large impact on others is what Devin would like to be remembered for. He hopes to be an inspiring influence for the people around him and leave a positive mark on the world. With Devin's distinctive personality and likable character, there's no doubt that he'll be able to achieve this lifelong goal and so much more.
by: Rasmin Islam
Devin Etta, Staff Writer
Dec 08, 2020

How the Music Industry Disrespects Black Artists

(Story)