Food, Games, and Water Balloon Fights! Senior Unity Day 2018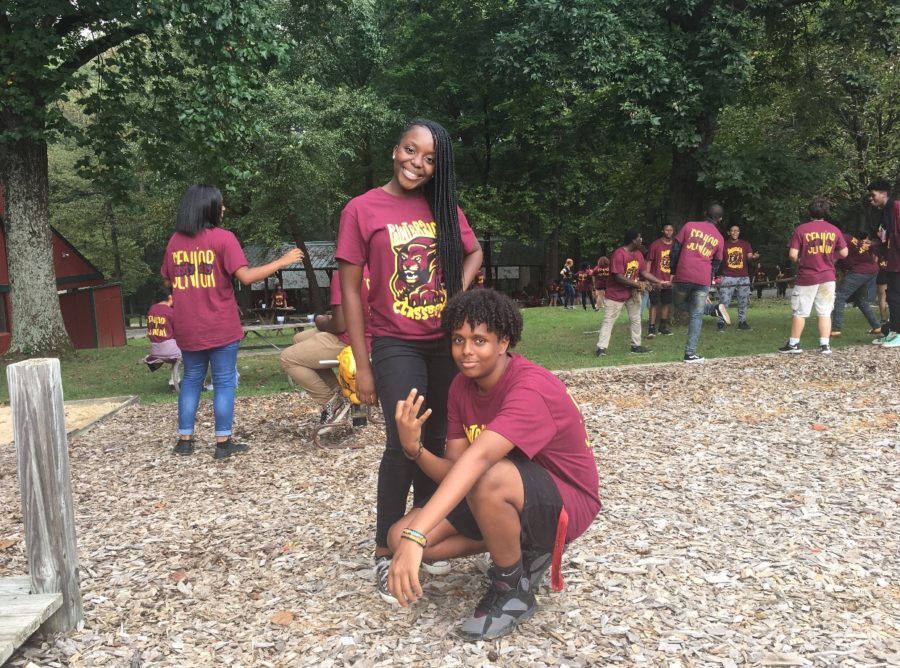 The date was September 20th. Seniors woke up early for this day as they do for all others and headed to school not knowing what to expect out of what they hoped would be a special day.
As they arrived to school, they noticed how excited and eager their fellow seniors were to attend the annual Senior Unity Day trip, which made them even more curious to see what PBHS had in store for them. Needless to say, the trip didn't disappoint as there were multiple activities to partake in, a good choice of food to eat, and music that played all day while they spent  quality time with their friends In short, it was ten times more engaging than a regular school day.
The day actually began after second period was over and  the seniors participating in the event met at the auditorium where they received t-shirts,  and waited for Dr. Yarbrough to give further instructions.
As the students and staff arrived at Smokey Glen Farm, there were already a variety of activities set up that students were able to pick from. This included sports and games ranging from basketball and soccer to mini golf and volleyball.  There were tables where people could just socialize as well. People started to separate into groups as they decided which activity they wanted to participate in. The basketball games were competitive as soon as they started, and the mini golf matches allowed different friends to bond over the struggle of some of the hard courses.
In general it was easy to tell that everyone was enjoying their time, and that each person was satisfied at whichever station they chose to spend time in. Asha- Lee Peterkin, a senior who attended the trip, enjoyed seeing people that she often doesn't get to during a regular school day. "Because of my schedule I don't get to see everyone, so it was good to be able to see everyone together," said Peterkin.
After students had a chance to work up an appetite, it was time for one of the highlights of the event, the delicious and long awaited food. The line for the food was incredibly long as every senior began to race towards the food in order to prevent being the last in line. However, the long wait meant an opportunity to sample a great mixture of food choices including hamburgers, hotdogs, brownies, potato salad, beans, chips, different sodas and juices, and even veggie based foods for the vegetarian people that were present.
Once they grabbed their food, the students sat down at the tables to eat while enjoying quality time with friends, while music was playing from the speakers in the background. The combination of food, music, and friends created a great vibe for everyone to be satisfied.
Shortly after the seniors started to finish their food, it was announced that a tug of war game was about to commence. People went to different sides of the rope, and as soon as the game started, the rope broke in half which caused some people to fall, and others to run away laughing.
Eventually it was announced that there would be a water balloon fight for all the seniors to take part in. Some people hid in fear, while others embraced  the action and pursued the fight. As soon as the balloons were ready it was off to the races! People were getting hit left and right – including innocent bystanders –  as the seniors did battle.
When everything was said and done it was easy to tell that the seniors and staff were happy with how the day turned out. It was a smooth day that beat any regular day confined in the school walls. Senior Mattowes Araya commented, "It was a great day and I'm happy that I didn't spend it in school."