Music Review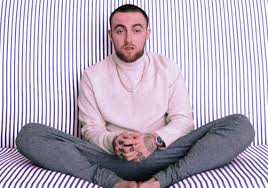 Hang on for a minute...we're trying to find some more stories you might like.
Album review: Bloom by Troye Sivan
Rating: 4.5 Stars
South African born, an Australian native, Troye Sivan has had a busy year. 2018 began with the release of his first single in over a year "My My My". Since then 2018 has been a whirlwind for Mr. Sivan including performances on SNL, Good Morning America, and a string of festival appearances. All of this has culminated with the release of his second studio album Bloom. At its core, Bloom is a very fun and exciting record. It's pure pop perfection, with standout tracks off the record including fan favorite "Plum," the Ariana Grande collab "Dance To This," and the closing track, "Animal," which offers a different sound than the rest of the album while playing to Sivan's tried and true strengths. However, those strengths become repetitive over the course of the record. This is mostly due to the fact that the album only has 10 songs and 5 of them were released beforehand. Overall, Bloom isn't trying to reinvent the wheel, yet it's still a thrill to listen to from start to finish and reveals a very promising future for Sivan.
Album Review: Swimming by Mac Miller
Rating: 4 Stars
On July 13, 2018, Mac Miller released what was, it turns out, his last album, Swimming. The tragic and sudden passing of Miller left the music industry in shock and left fans grieving. However, with Swimming Miller left a piece of work that is bound to be immortalized forever. Swimming is the 5th studio album from the Pittsburgh native, and it comes 2 years after his last project, The Divine Feminine. Swimming is a very intriguing album. While Miller is best known for his rapping, he spends most of the album singing over soft mello beats. The album follows Miller as he discusses the ups and downs of getting over someone and living in a toxic environment like the music industry. There are many standout tracks on this record, including the opener "Come Back to Earth," "Ladders," and "Self Care." The major flaw with Swimming is that it feels worn out. The unique quality of it wears off as the album becomes repetitive, and the draining subject matter doesn't help that fact. That being said, it is a well-executed album and plays well to Miller's strengths. For the diehard fan wanting to reminisce or the casual listener curious about Miller's success, Swimming is bound to satisfy any audience.
Album Review: Queen by Nicki Minaj
Rating: 3 Stars
Nicki Minaj has been the center of the female rap game for almost a decade and you'd be remiss to not notice that. In fact, Minaj herself will go to great lengths to have you believe she alone runs the rap game, which could not be any more evident in her 4th studio album Queen. Listening to Queen, it feels like Minaj wrote the same lyrics and rapped over a different beat for 20 songs straight. If you were to analyze the lyrics of each song, you would find half witty puns about Minaj's success and her nether regions. Over and over again. The songs individually range from different levels of catchiness, and in small doses is honestly an enjoyable album. Minaj raps for virtually the entire album – which is a notable improvement over her previous works like Pinkprint which have had more singing than rapping. But even that gets old here as there's little variation between Minaj's flow throughout the album. Overall, Queen isn't the worst album to come out in 2018, and at times is genuinely enjoyable. Standout tracks include "Barbie Dreams," "Run and Hide," and "LLC." However, a 20 song long record with less depth than a kiddy pool, makes it hard to make a strong case for Minaj's Queen.