Christchurch Terrorist Charged as New Zealand Continues Recovery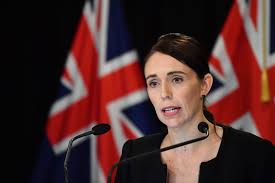 On March 15, 2019 during Friday Prayer at a mosque in Christchurch, New Zealand, white nationalist Brenton Tarrant carried out two consecutive attacks killing 51 people and injuring 50.
The self-proclaimed ethno-nationalist first massacred worshippers in the Al Noor Mosque and then drove to Linwood Islamic Centre to continue the onslaught. During the assault he live-streamed the first 17 minutes of it and was reported as having blasted military music throughout the mayhem. The white extremist was on his way to a third location when he was apprehended by authorities at gunpoint.
As reported by Julia Hollingsworth of CNN, Tarrant now faces 51 murder charges, 40 attempted murder charges and 1 charge under the Terrorism Suppression Act of 2002 in New Zealand.
If the charge of terrorism results in trial, this will be the first time in New Zealand history that someone has been prosecuted under the act. According to section 6A of the counterterrorism legislation "a person who commits a terrorist act is liable on conviction to imprisonment for life or a lesser term." This means that Brenton Tarrant, the terrorist, will likely be serving a life term for the hellish assault in "One of New Zealand's darkest days."
Additionally, the official labeling of such devastating action as "terrorism" under the act is "using the legal process to send a message" New Zealand law professor Andrew Geddis claims.
Jacinda Ardern, the prime minister of New Zealand, reacted to the massacre with swift action and true leadership. According to an article from The Washington Post published on March 20th, not even a week had passed before Ardern announced that the country would "ban semiautomatic weapons, assault rifles and high capacity magazines" and already had legislation drafted with aspirations to have them in action by April 11.
Unlike in the United States, the right to bear arms is not a right in New Zealand and is not protected by the national constitution according to German Lopez of Vox; it is a privilege.
Ardern has been praised worldwide for not only her efficiency as a leader in New Zealand's recovery and response to the attacks, but also her genuine compassion and inspiring character. When asked by U.S. president Donald Trump what the nation could due to aid its ally after the tragedy, Ardern replied "Sympathy and love for all Muslim communities."
In addition to her call for action and for compassion, Danielle Garrand of CBS News reports the prime minister also ordering for up to $10,000 in funeral costs for family members of the victims regardless of their immigration status.
In the three months following New Zealand's deadliest shooting in modern history, the country has not only managed to charge the culprit responsible while supporting the victims' families, but has managed to turn the national tragedy into national growth. Policy changes, true leadership, and national solidarity have created a light of hope for the country's future from one of the country's "darkest days."