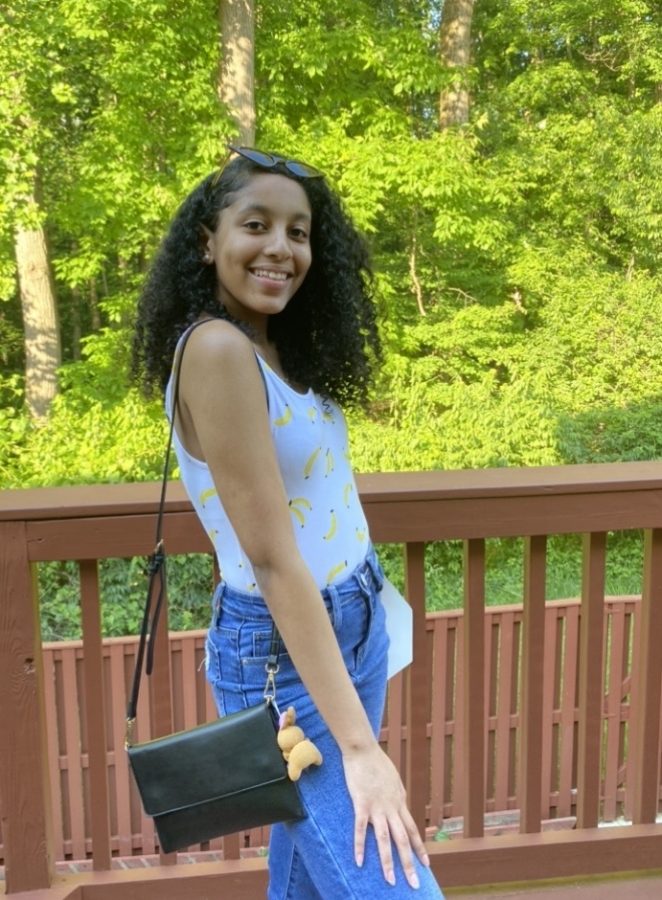 How does a quesadilla sound right now? Maybe it's not a personal favorite of yours, but if it is, you know how hard it is to  resist the bold flavor with intense cheese pulls! 
If you ask Yeabsira Getachew such a question, there will  be no hesitation as her answer will be an immediate, "yes!" But let's not forget to include One Direction to this quesadilla talk because it would only be equitable to include such expertise.
Yeabsira, a 14-year-old freshman at Paint Branch, is a sweet girl who just happens to love quesadillas and One Direction. Don't worry though, she's more than just quesadillas and One Direction, she also has a strong connection with injera. 
That's right, the  food talk isn't over just yet. 
Being from Ethiopia, Yeabsira and her family hold strong to traditions, one of them being eating together as a family. Yeabsira says that one aspect of their culture is savoring the delicious stews and meats that are eaten with the spongy sour bread called injera. Family is something that she really values. One moment that helped her appreciate her family was going  through the stress of her dad being sick. For Yeabsira it is important that she makes sure that she cares for all her family members, and never forgets to pray for them and their wellness.
Yeabsira finds a great deal of interest in entertainment, and one day hopes  to become an actress and work behind the scenes. Though describing it herself as an introvert, she feels as though spunk will arise while acting out roles of all sorts in her future. She also feels like she is progressing independently and confidently to the point where what others say does not concern her, which will certainly help her a great deal in the entertainment industry. She notes, "Be yourself and don't force yourself to be someone you know you are not." This is definitely a resounding piece of advice we all should remember.
by: Salina Petros
Yeabsira Getachew, Staff Writer
Dec 01, 2020

Melanin in the Media – the Ongoing Shortfall of Minorities in Television

(Story)