Spring and Summer Fashion Tips
Every year the same challenge happens for fashion – the season changes and it is difficult to pick what to wear. With aesthetics and fashion trends coming and going so quickly, it can be hard to keep up. With that in mind, here are some essentials to keep in your closet for the upcoming spring/summer season!
Number 1 on the list is definitely puff-sleeve dresses. These cute and simple pieces are great for graduation parties, dinners, or walks on the beach! The flowy knee-length bottom paired with the frill trim gives it a tasteful, warm feel. You can get them at Boohoo, Shein, Missguided US, and many more places. These can be paired with some White Birkenstocks sandals or simple yet elegant Tory Burch Sandals.
The next item is a new summer staple. Platform Shoes have been trending all over Instagram and Pinterest lately. From platform boots to wedges to sandals to sneakers, it is crucial to have a pair in your closet. Black Platform Sandals from NastyGal can match any outfit and retail for only $28.50! 
Another platform option is platform sneakers. Converse has a variety of cute platform sneakers with different patterns and colors including these Black and White High Tops. Most Converse are on the pricey side as they range from $60-$100, but they are easy to style and last long.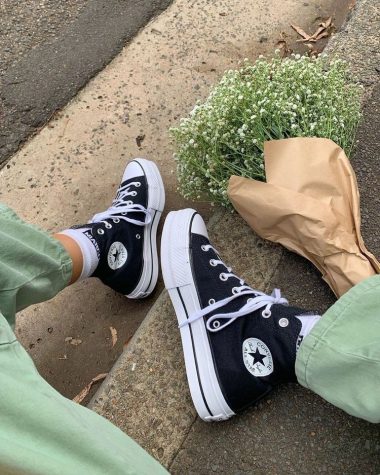 A fun and advantageous way to add color to your wardrobe is through purses. This year, baguette bags have been popularized. They are all over social media. The cool thing about these purses is that they can be dressed both down or up. These mini shoulder bags are cute to pair with some sweatpants, a crop top, and a flannel. They can be worn with a silk slip-on dress as well! Shein has various baguette bags starting at $8. These bags can also be found at Pretty Little Thing for $12.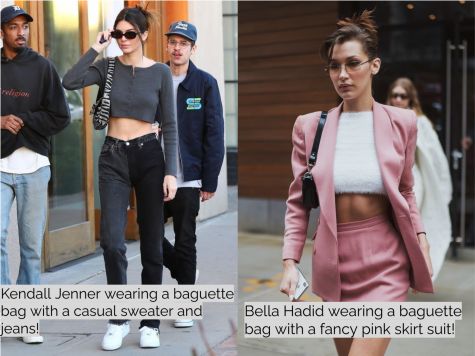 Lastly, an essential piece of clothing you need for everyday attire in the summer are jean shorts. Recently, mid-thigh length denim mom shorts have been in style. These can be found at Zara or Poshmark if you have an account. 
Clothing is a beautiful way for one to express themself. Remember, fashion is subjective. Don't be intimidated by certain trends. Wear whatever makes you  feel your best!