Top of the DMV: A Closer Look at Some of the Area's Greatest Athletes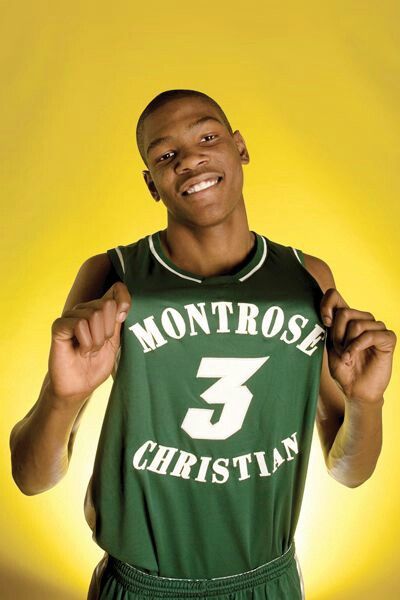 Hang on for a minute...we're trying to find some more stories you might like.
I recently came across a 2015 piece from The Washington Post that kind of surprised me. According to staff writer Jacob Bogage, the DMV has a higher percentage of their high school football players going on to play Division 1 than those in Texas. The article also stated that "Maryland produces the highest proportion of boys' and girls' Division 1 basketball players of any state in the union. The District and Virginia aren't far behind."
I knew that there are some good players in the DMV, but these numbers reveal that they are prolific as well. So, I decided to take a closer look at just who some of the most famous athletes are from this great area we call home.
Kevin Durant: Everyone knows this one. Durant was born in Suitland, Maryland and would go on to play high school basketball at Oak Hill Academy in Mouth of Wilson, Virginia (Yes. That is the actual name of the town). However, he is best known for his career at Montrose Christian School in Rockville. KD would go on to play college hoops for the Texas Longhorns, where he became the second overall pick to the then Seattle Supersonics in 2007. Having earned back to back championships with the Warriors, and a third likely on the way, the kid from PG County has made a name for himself.
Darnell Dockett : It should be a rule that all incoming Paint Branch athletes watch highlights of this guy at their orientation. Dockett was an absolute monster when he wore our maroon and gold. He was Maryland High School player of the year his senior season, which caught the eye of many high-profile college programs. He received offers from Ohio State and UNC, but it was the Florida State Seminoles that had the privilege of Dockett suiting up for them. He would go on to be a third round pick for the Arizona Cardinals in 2004.
Dockett appeared in the only Super Bowl appearance in Cardinals history in 2009, where he tied a record for most sacks in the big game with three. He wrapped up his 12 year career with three Pro Bowls and 40.5 sacks. His 54 jersey was rightfully retired by Paint Branch in November of 2015.
Vernon and Vontae Davis: On March 31, 2016, Vernon Davis signed with the Washington Redskins. It was a dream come true for the two-time Pro Bowl tight end and member of the Broncos' Super Bowl 50 championship team. Davis was born in DC and attended Dunbar High School. An incredible talent who played offense, defense, and even special teams in high school, Davis, unlike Dockett and KD, did play college ball for the hometown Maryland Terrapins.
His younger brother Vontae also played for Dunbar, but he did not follow his brother's footsteps with his college choice. Instead Vontae committed to Illinois where he made a name for himself as one of the top cornerbacks in the nation. The Miami Dolphins took him in the first round in 2006. In an interesting twist, Vontae called it a career when he abruptly retired during halftime of the Chargers-Bills game last season. Vernon will suit up for his 14th season this fall.
Sugar Ray Leonard: One of the toughest boxers of his time, if not all time, Sugar Ray Leonard may be the most accomplished of all. Although Leonard was born in Wilmington, North Carolina, his family moved to Washington, DC when he was three years old. He began boxing as an amateur at the Palmer Park Rec Center in PG County. A multi-time champion and the winner of the light-welterweight gold medal in the 1976 Olympics, he retired with a 36-3-1 record.
His famous bouts against Marvin Hagler and Roberto Duran have been called, according to many boxing experts, "some of the best fights the sport has ever seen." The Sugar Ray Leonard Boxing Center in Landover, Maryland is one of best boxing gyms in the local area, and is fittingly named after one of the all-time greats.