Prom 2019: A Night To Remember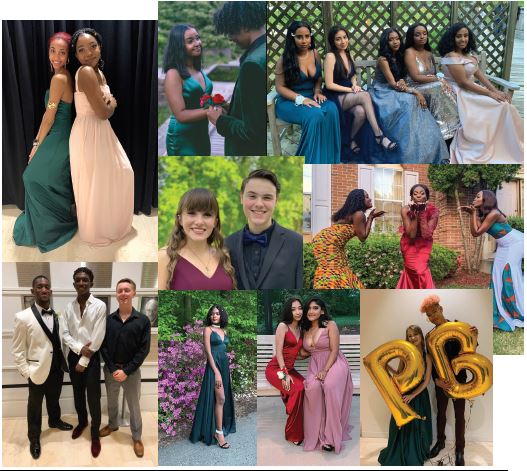 Most high school students argue that prom is only enjoyable when you are a senior. As a junior who went to Paint Branch's 2019 prom, I couldn't disagree more.
When first entering the event, you could instantly tell that the energy of the night would be positive and infectious. No matter where you were – by the entrance, on the dance floor, in the hallway, or in the restroom, PB students always had an excuse to "hype each other up" in their fancy attire. Prom goers were definitely not camera shy at the photo booths either.
On the dance floor, the energy was definitely something else. Even though the DJ kept insisting on cutting the songs short, he did not disappoint on the song selections, ranging from rap to pop to Latin music. There was always a large crowd on the dance floor and there were always people singing along.
Speaking of the dance floor, it was bombarded by attendees, phones in hand, when Liya Chaine and Mattowes Araya were crowned queen and king. As for the food, it did not disappoint. Some favorites were the cotton candy shots and the tiny cheesecakes. Eating was a joy at prom.
When the dance ended, after-prom took place at PB. Athena Kalargyros attended after prom and said it was, "pretty chill." Although laser tag wasn't the best thing in the world, she admitted that"it wasn't all bad because there was a raffle and people won chromebooks."
Paige Plunkett added that "the decorations and masks were nice – they did a great job on that." As for the activities, Plunkett said that she, "didn't really do much. I almost injured myself playing Hungry, Hungry Hippos, and we had to wait a long time." Both Athena and Paige noted that prom made them tired, and claimed, "maybe it would have been more fun if we only went to after prom."